Cinnamon Muffins Recipe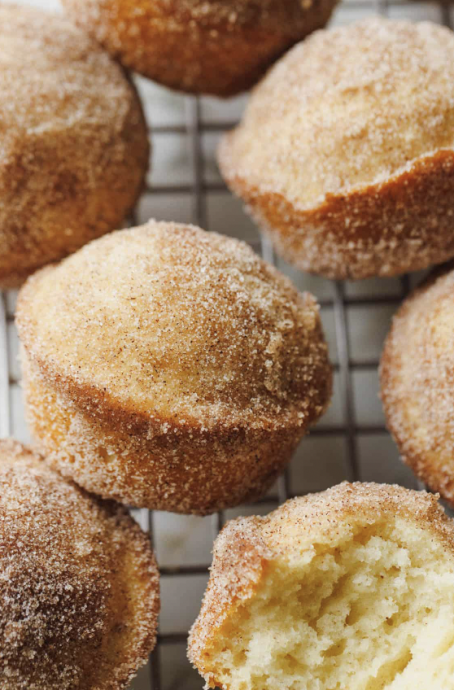 Light and fluffy Cinnamon Muffins are fresh from the oven in just 25 minutes. This easy cinnamon breakfast muffin recipe is rolled in cinnamon sugar just like Churros and makes a cozy breakfast or light dessert.
If you love easy holiday baking ideas like Cinnamon Rolls and Cranberry Bread, you need to try these perfect cinnamon breakfast muffins! They feel so special and warm during the holidays and colder months.
Ingredients:
For the Muffins
1 ½ cup all purpose flour
½ cup sugar
1 ½ tsp baking powder
½ tsp salt
¼ tsp nutmeg
5 Tbsp unsalted butter, melted, plus more to grease the pan
1 egg, room temperature, lightly beaten with a fork
½ cup warm milk, low fat or whole milk
For the Cinnamon Sugar Coating
⅓ cup sugar
¾ tsp cinnamon
3 Tbsp unsalted butter, melted