Ham and Cheese Quiche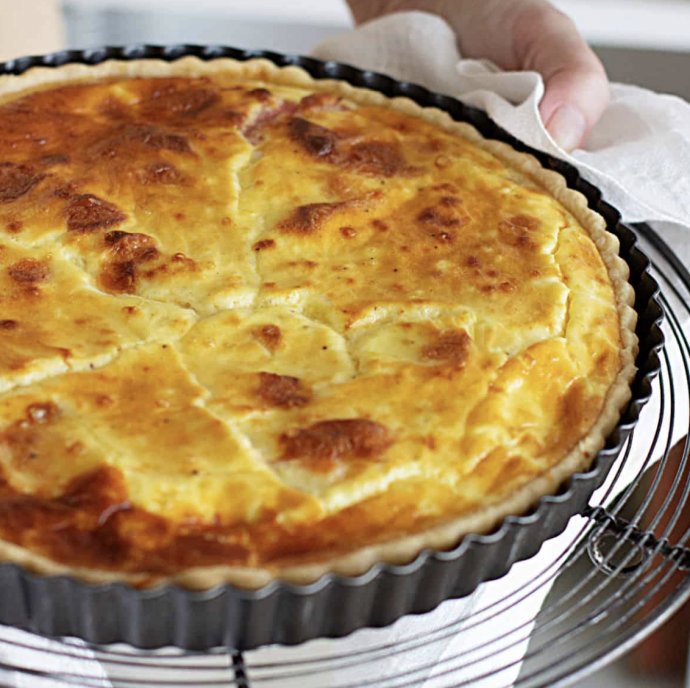 Quiche is a French savory tart and a wonderful dish to have frozen at all times. The butter crust is homemade, and our binding cream is the best! This version is ideal for leftover meats and cheeses from all those holiday tables and is a great recipe for brunch, potlucks, and picnics.
Similar to Quiche Lorraine, which uses bacon instead of ham, this version uses leftover pieces of ham and cheese we usually find when rummaging in the refrigerator.
This quiche is the one I make the most. Even more than the Mushroom Quiche, and that's saying a lot.
Ingredients:
1 recipe for Shortcrust Pastry (Pie Crust) or use your favorite store-bought one, all-butter preferably
For the filling:
5oz (150g) ham, thinly sliced (I like natural or smoked)
4oz (100g) cheeses (I use mozzarella and white Cheddar)
For the binding cream:
¾ cup (190g) natural yogurt (or Greek)
¾ cup (190g) cream (whipping, heavy or double)
3 eggs, at room temperature
Salt and black pepper to taste