One Santa Cookie (Quick and Easy to Make)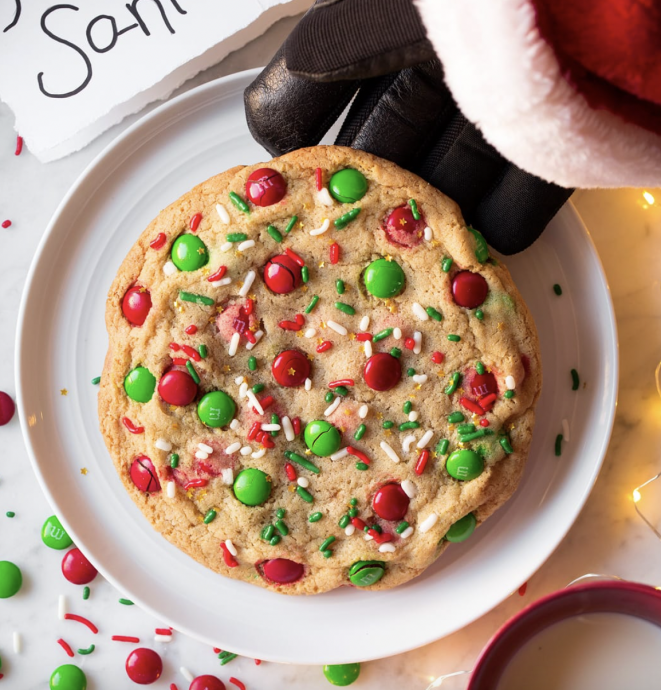 This recipe for One Santa Cookie is the easiest and fastest Christmas cookie you can make! And it's one of the tastiest too. I know Santa's loves it! If you're like me come Christmas eve you don't have much time to make a full batch of cookies – so this is going to be our new go-to tradition.
One big cookie just for Santa that only took minutes to prep!
It's got perfectly crisp edges, a soft and chewy center and it has chocolate in every bite.Oh and those sprinkles add the perfect special touch (though they are optional. I also added a few edible star sprinkles after baking because I couldn't help it).
Ingredients:
2 Tbsp (29g) salted butter
3 Tbsp (42g) packed light-brown sugar
1 pinch salt
1 Tbsp whisked egg*
1/4 tsp vanilla extract
1/3 cup (43g) all-purpose flour (scoop and level to measure)
1/8 tsp baking soda
1/4 cup (60g) red and green M&Ms**
1/2 tsp Christmas jimmies (optional)