Chocolate–Peanut Butter Bars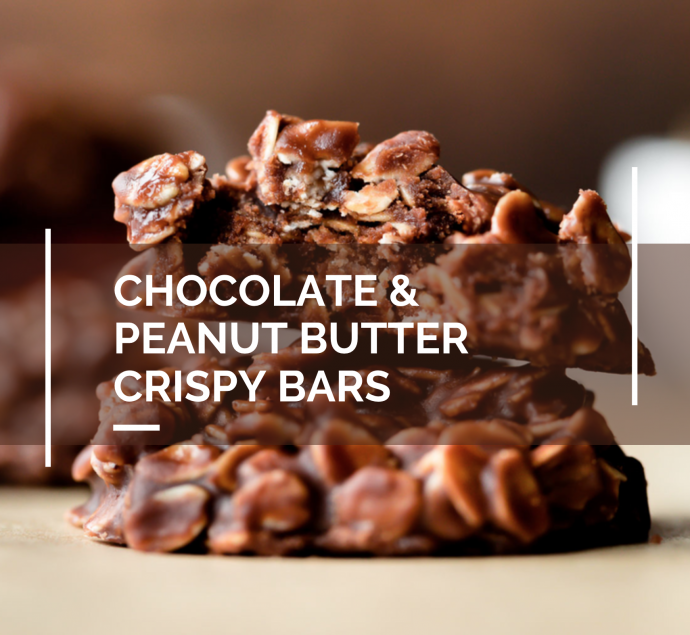 This is the only recipe I know of that begins with melting peanut butter and tastes better than the actual candy bar. I've been making this, both with kids and by myself, for years. After the peanut butter is melted, you mix in some chocolate chips, which will become very soft and almost melt too. Then you add some crisp cereal and form little bars, which get chilled in the refrigerator. The peanut butter and chocolate firm up, and the result is a batch of delectable treats somewhere between candy and cookie.
You can probably use any kind of peanut butter for this, but I have only made it with the very basic natural kind that is made from just peanuts. A trick to handling peanut butter without it sticking to everything is to lightly coat whatever you're using to measure, move, and contain it (measuring cup, rubber spatula, spoons, plate) with vegetable oil spray.
Ingredients
1 cup smooth peanut butter (I use a sugar-free one)
2/3 cup (4 ounces) semisweet chocolate chips
2 cups crisp cereal
Directions
Step 1
Place the peanut butter in a small saucepan or a cast-iron skillet. Put it over medium heat, and stir with a wooden spoon while it softens. This will take only about 1 minute.
Step 2
Remove the pan from the stove and put it on a trivet or a folded dish towel. Pour in the chocolate chips, and stir until they soften into the peanut butter. They don't need to melt all the way; you just want them supple.
Step 3
Pour in the cereal, and mix slowly until all the pieces of cereal are completely (or at least reasonably) coated.
Step 4
Use two spoons to scoop up and form tablespoon-sized hunks of the batter, and put them on a plate. Refrigerate, uncovered, for about an hour, or until firm. You can eat them straight from the refrigerator, or transfer the solid bars to a heavy resealable plastic bag and freeze them. They are good frozen, or just plain cold. Excellent with coffee!
Tips
Add 1/3 cup shredded coconut (sweetened or not, depending on your sweet tooth).
Add 1/3 cup chopped toasted almonds or walnuts.
Vary the cereal. Just avoid highly sweetened products.
Bon Appétit!