No-Bake Chocolate Peppermint Cheesecakes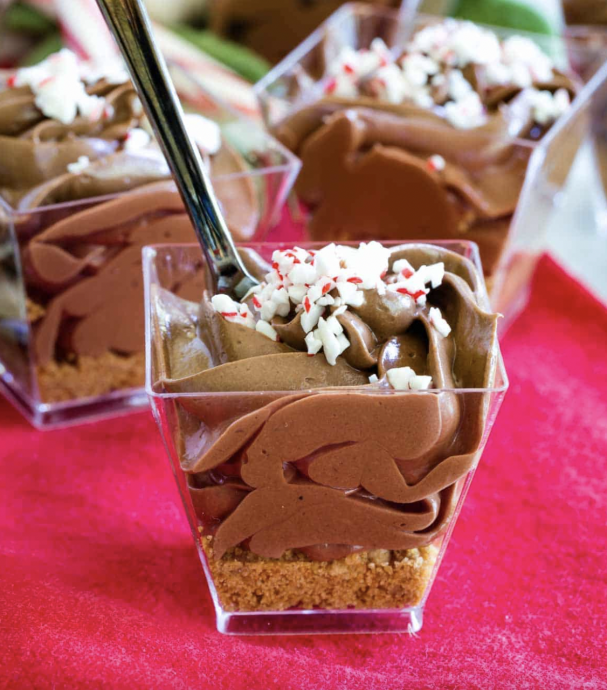 Easy to make Mini Chocolate Peppermint Cheesecakes are a dreamy little no-bake dessert that is perfect for the holidays. With rich chocolate flavor and a burst of peppermint from crushed candy canes, it's a festive treat you'll love to share with family and friends.
They are fluffy, creamy, and chocolaty. And you have options for giving them just the perfect amount of peppermint to suit your tastebuds!
Ingredients:
3/4 cup graham cracker crumbs, gluten free if needed
1 Tablespoon unsalted butter, melted
8 ounces cream cheese, softened to room temperature
1/4 cup granulated sugar
8 ounces marshmallow fluff
8 ounces semi sweet chocolate, melted and cooled
1 teaspoon peppermint extract (or vanilla extract)
1/2 cup crushed peppermint candies or candy canes