Citrus coconut shortbread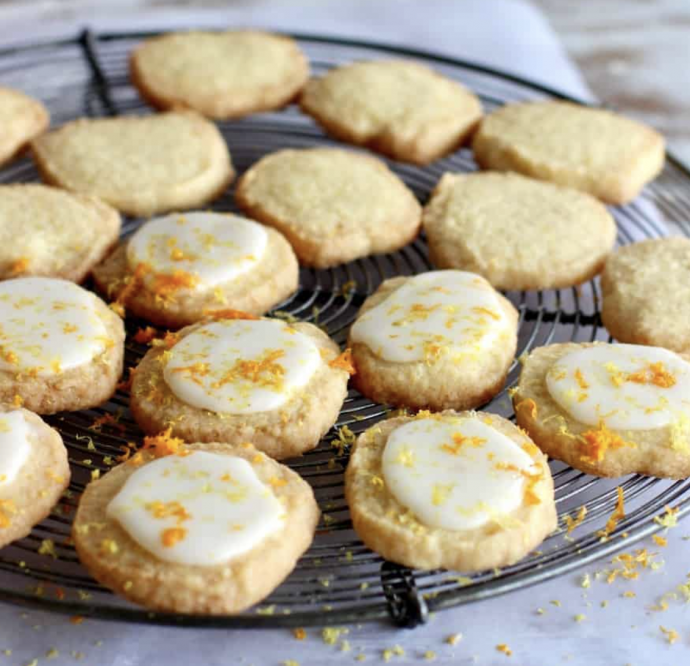 If you're looking for a different type of shortbread to add to your holiday cookie collection, look no further than this citrus coconut shortbread.
That base recipe can be tweaked ad infinitum I guess. What can you not add to shortbread? Make it sweet, make it savory, change the butter (brown butter shortbread anyone?), add whatever zest, spice or herb you want, glaze it, don't glaze it, you get the drift.
I opted for the round slice and bake cookie - a plus when baking for the holidays, don't you think? -, glazed and topped with zest. All the little details add a lot to the final shortbread.
Ingredients:
For the shortbread:
1 ½ cups unsalted butter, at room temperature
½ cup powdered sugar
½ cup white sugar
1 cup unsweetened shredded coconut
Zest of 1 orange
Zest of 1 lemon
1 teaspoon vanilla extract or paste
3 cups all-purpose flour
For the glaze:
1 cup powdered sugar
2-3 Tbs lemon or orange juice (or both)
Orange and lemon zest to finish