Slow Cooker Pot Roast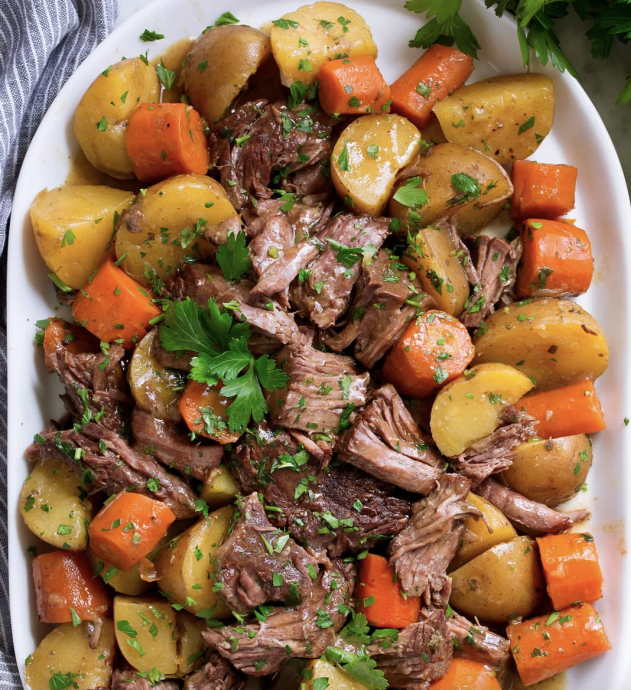 Slow Cooker Pot Roast is the ultimate comfort food! It's a super hearty, deliciously flavorful meal in one that's sure to satisfy even the pickiest of eaters.
This is just classic, homestyle, stick-to-your-ribs good food made with basic, real ingredients. Plus it's the best thing to come home to, cooked in the crock pot and ready to eat after a long day!
Ingredients
1 1/2 Tbsp olive oil, divided
1 (3 lb) chuck roast
Salt and freshly ground black pepper
1 medium yellow onion, peeled, halved and cut into thick slices
5 garlic cloves, minced (1 1/2 Tbsp)
1 1/4 cups cup beef broth
2 tsp Worcestershire sauce
1 Tbsp minced fresh thyme
1 Tbsp minced fresh rosemary
2.5 lbs small yukon gold potatoes, left whole
5 medium carrots (about 1 lb), peeled and cut into 1-inch pieces*
2 1/2 Tbsp cornstarch mixed with 3 Tbsp beef broth, optional, for thickening gravy
2 Tbsp chopped fresh parsley