Zucchini Fritters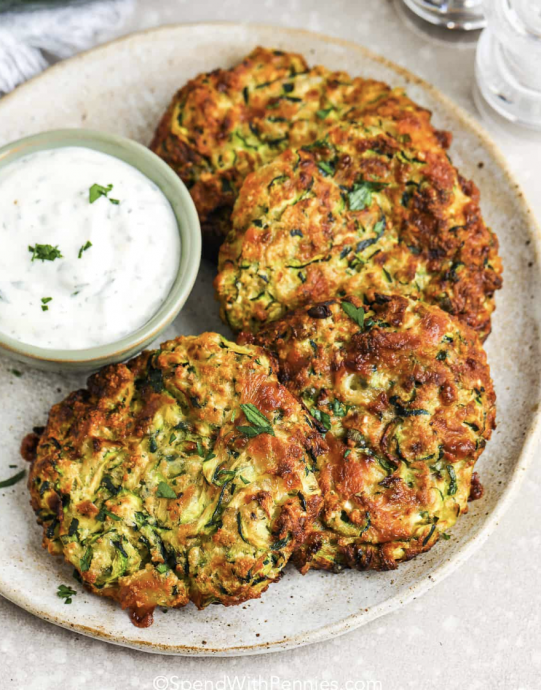 Shredded zucchini is mixed with bread crumbs, an egg, cheese, and some seasonings. Form them into patties and pan fry or air fry for the perfect little side dish that everyone will rave about.
Zucchini fritters are basically zucchini patties that are soft inside and nice and crisp on the outside like a hashbrown patty or potato pancake. They're different from my zucchini pancakes which are a bit softer in texture.
Shredded zucchini is mixed with egg, flour, breadcrumbs, and cheese. Once formed into patties they can be pan-fried or air fried.
Ingredients:
1 medium zucchini 12 ounce
½ teaspoon salt or to taste
1 egg
½ cup mozzarella cheese shredded, or chedddar cheese
¼ cup seasoned bread crumbs
1 green onion thinly sliced
1 tablespoon flour
1 tablespoon parmesan cheese shredded
½ teaspoon baking powder
1 tablespoon oil for frying