Cheesy Sausage Balls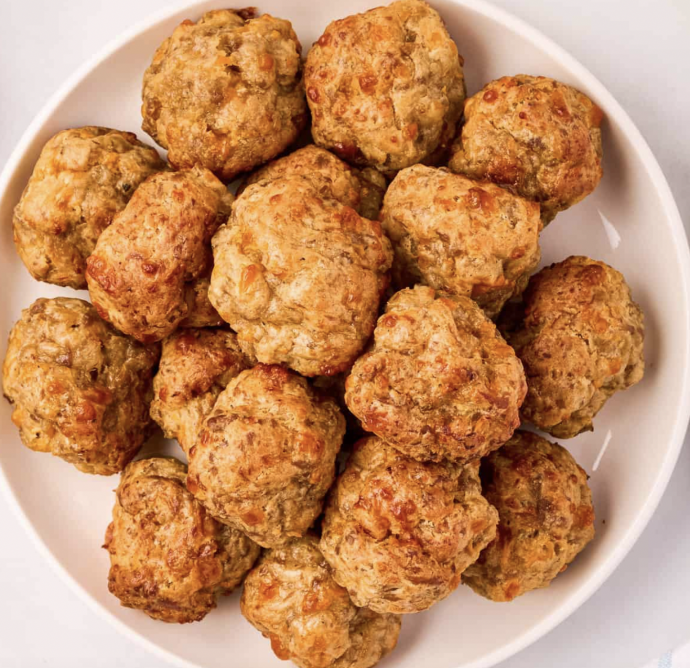 These savory cheesy sausage balls are made with 6 simple ingredients (including spices), and come together quickly. They're the perfect party appetizer that can be made ahead of time and even frozen!
The holidays may be over, but now we're coming up on a football fan's favorite time of year… the playoffs, and the Big Game!
Having easy appetizer ideas on hand is super handy; especially if you host parties, or get invited to plenty of gatherings.
We also love making multiple appetizers and a vegetable or salad, and having a fun appetizer dinner!
If you've never heard of sausage balls, it might be a regional thing. They're pretty popular in the South and parts of the Midwest.
There are two main reasons for the popularity; the taste (so savory!), and the simplicity! This recipe for sausage balls has just 6 ingredients, two of which are seasonings.
Ingredients:
1 lb. bulk pork sausage
8 oz block cream cheese softened
1 cup shredded sharp cheddar cheese
1 tsp garlic powder
1/2 tsp onion powder
1 1/4 cups Bisquick baking mix