Roasted Carrots and Mushrooms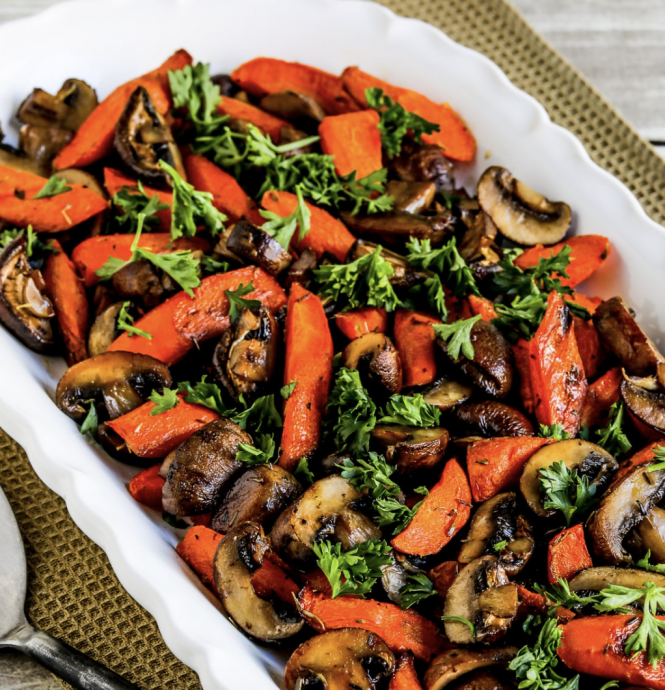 These delicious thyme-seasoned Roasted Carrots and Mushrooms are a perfect side dish for a special meal! And we used a lot of mushrooms with the carrots, so this is much lower in carbs than you might be thinking!
Roasted carrots are really tasty alone, but roasted mushrooms are so delicious too and thyme is the perfect seasoning for the carrot and mushroom combination! And of course adding mushrooms makes this more elegant than just regular roasted carrots, and I bet this would be a hit for a side dish, even for a holiday meal.
Ingredients:
4 large carrots
16 oz mushrooms
2 1/2 T extra virgin olive oil
1/2 tsp. dried thyme (see notes)
salt and fresh ground black pepper to taste
fresh chopped parsley for garnish (optional)