Cranberry Crab Phyllo Cups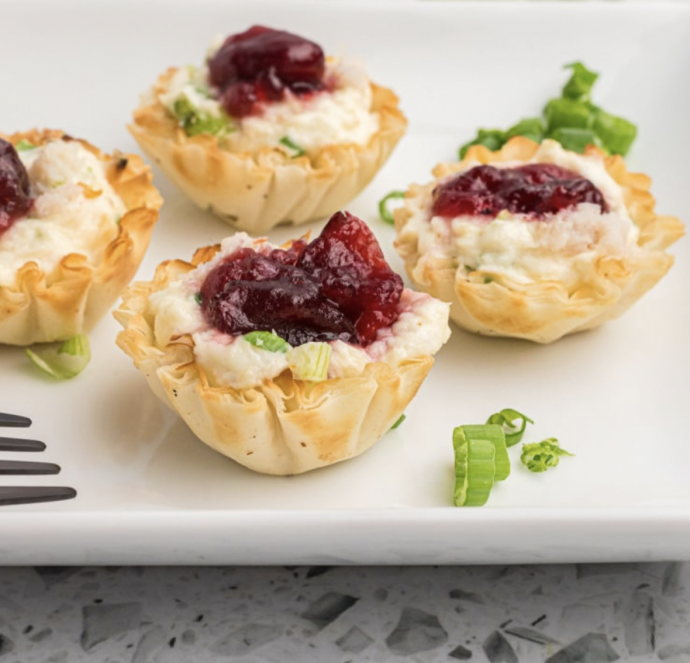 Cranberry Crab Phyllo Cups are a super easy-to-make appetizer that is perfect for a fall or holiday gathering or party.
I served these Cranberry Grab Phyllo Cups at a girl's get-together in the fall and we all loved them. I was a little worried about mixing cranberry and crab, but no worry was needed because they happen to be delicious together! This is such a simple appetizer to create. It will literally take you just a few minutes to put it together.
These are one-bite appetizers! This makes them so easy to eat. Your guests can pick them up with their fingers and eat them in one bite. They're not messy. They're delicious. Enjoy!
Ingredients:
½ cup whole berry cranberry sauce
⅓ cup cream cheese, at room temperature
¼ cup minced crab meat
2 tablespoons finely chopped green onions
15 mini phyllo shells, thawed