Moroccan Couscous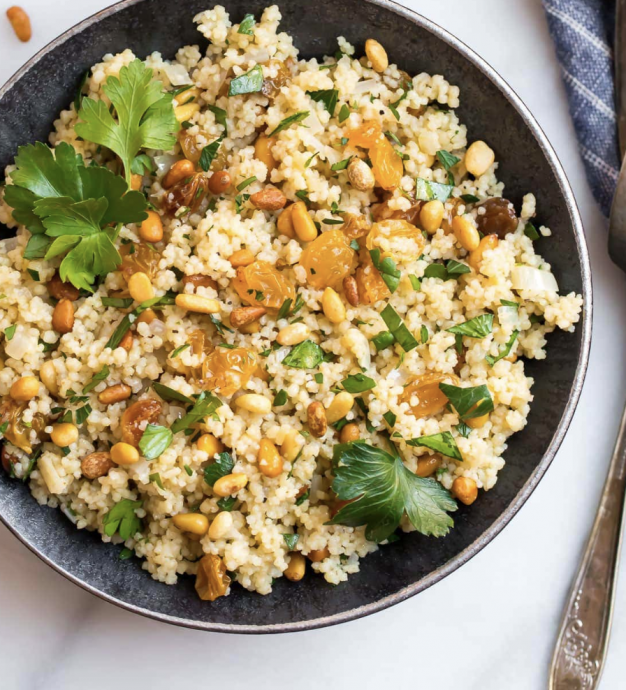 Time to add a little pizzazz to your grain game! This quick and easy Moroccan Couscous recipe is a refreshing change of pace from the standard side.
Couscous is a healthy, versatile side that you can serve with anything from Roasted Broccolini to Grilled Cod or Chicken Kabobs.
This classic Moroccan-style couscous recipe cooks in 15 minutes (this Roasted Vegetable Salad is another quick couscous recipe).
A few simple touches, like subtle spices, golden raisins, and pine nuts, make it taste special enough to serve at a holiday meal.
Ingredients:
1/4 cup pine nuts or swap pistachios or slivered almonds
2 tablespoons unsalted butter use coconut oil or vegan butter to make vegan
1 small shallot chopped
1/4 teaspoon kosher salt
1/4 teaspoon black pepper
1/4 teaspoon ground cumin
2 cups low-sodium vegetable broth or chicken broth
1 cup whole wheat couscous
1/3 cup golden raisins
1/4 cup chopped fresh parsley
2 tablespoons freshly squeezed lemon juice
1 tablespoon olive oil use the good stuff here!