Berry Scones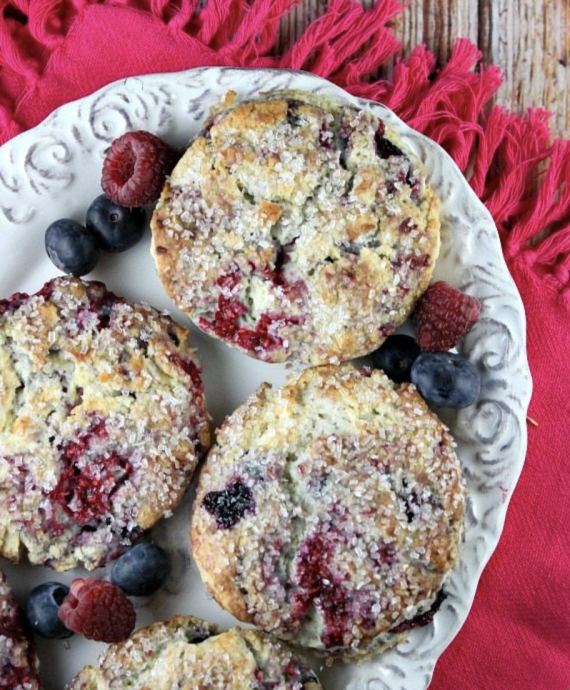 Berry Scones are a summery sort of breakfast recipe for you to consider.
They turn out to be a tender scone (believe me… I don't like the cardboard/dry type that you buy at the coffee shops). And they freeze well- just wrap individually, freeze and defrost when you're craving a scone.
So grab some fresh berries and bake-up these summery berry scones. If it's not warm yet where you live, crank the heat, put on your flip flops and shorts and pretend it's already summer!
Ingredients:
2/3 cup heavy whipping cream
1 large egg
2 cups all purpose flour
2 tablespoons granulated white sugar
1 tablespoon baking powder
1/4 teaspoon salt
5 tablespoons unsalted butter, chilled and cut into small pieces
1 to 1½ cups mix of blueberries and halved raspberries
sugar or chunky sugar crystals, optional