Teriyaki Chicken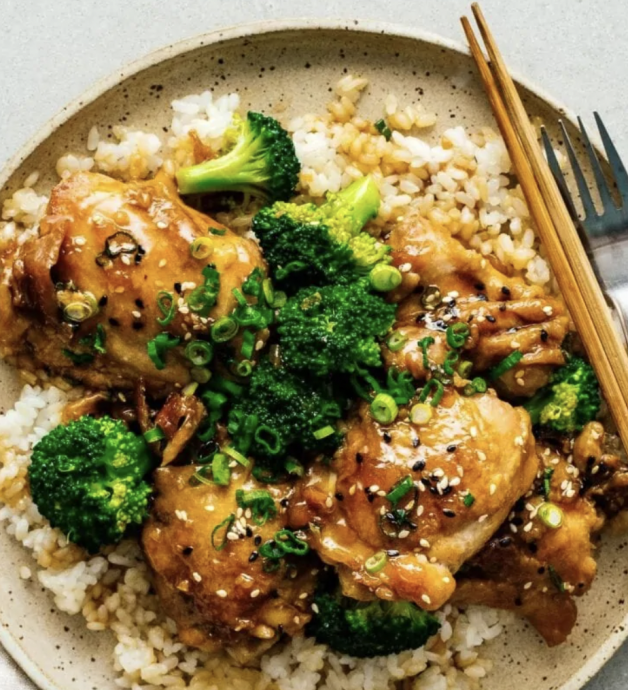 A warm teriyaki chicken bowl is the ultimate in comfort food.
Teriyaki chicken is one of my faves. This is a a teriyaki chicken bowl to take you to Tokyo. There's something about that sweet and savory sauce on chicken that gets me every time. A really good bowl of teriyaki chicken reminds me of eating skewer after skewer of yakitori in the narrow back alleys of Tokyo.
Teriyaki is a cooking technique used in Japanese food – foods are brushed with a glaze of sake, marin, soy sauce, and sugar, then either grilled or broiled. Teriyaki means glazed and grilled – teri meaning shiny/glazed and yaki meaning grilled. In Japan, traditional teriyaki chicken isn't as saucy as we know it in North America – it's simply glazed chicken.
Ingredients:
4 boneless, skin-on chicken thighs see notes
2 tbsp soy sauce Japanese preferred
2 tbsp mirin
2 tbsp sake
1 tbsp sugar
1 tsp cornstarch optional