Instant Pot Balsamic Pork Roast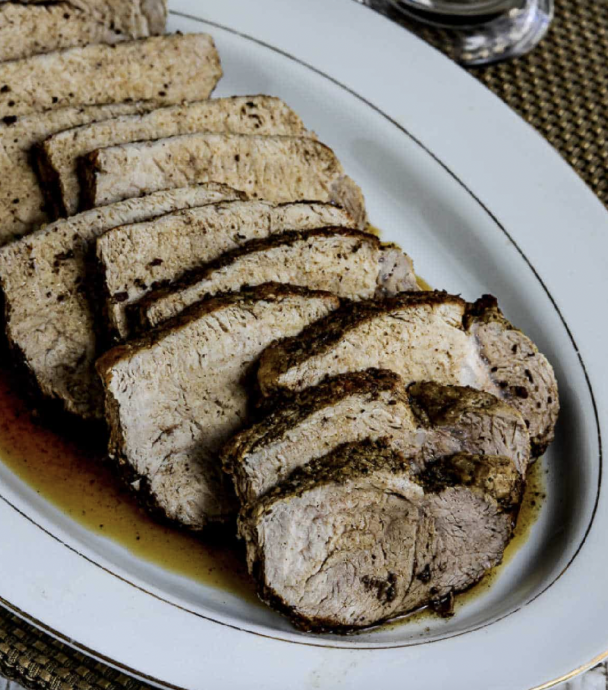 When we tested the recipe for this Instant Pot Balsamic Pork Roast, we couldn't stop talking about how delicious it was. And I think Instant Pot pork roast would be amazing for a low-carb dinner, or make Slow Cooker Balsamic Pork Roast if you prefer using the slow cooker!
And this was so quick and easy to make in the Instant Pot! We used the same Rosemary and Garlic Herb Rub that I liked so much for the slow cooker version, but if you don't want to make that mixture, just substitute any seasonings that are good with pork. I used pork loin roast from Costco, which was inexpensive as well as being delicious, and this made eight servings for a main dish that's perfect for a special meal!
Ingredients:
3 lb. pork loin roast
1 T Rosemary and Garlic Herb Rub (see notes)
1 T olive oil
3/4 cup beef stock (see notes)
1/4 cup balsamic vinegar