Brussels Sprouts Pizza with Balsamic Red Onions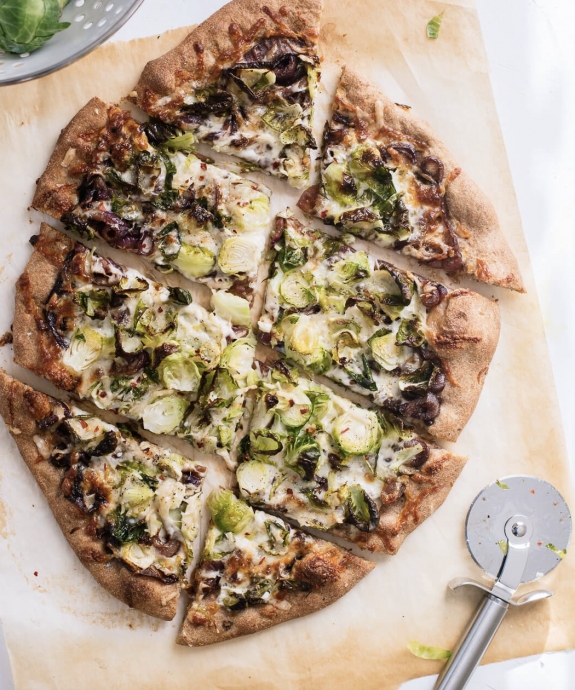 This pizza has been exasperating me for the past week. I knew I wanted to put Brussels sprouts on it, but what else?
After several prototypes, including red onions on top, pesto on bottom and a failure of a creamy spinach sauce, it finally occurred to me to use balsamic, caramelized red onions as the base. That's the ticket!