Pretzel M&M Hugs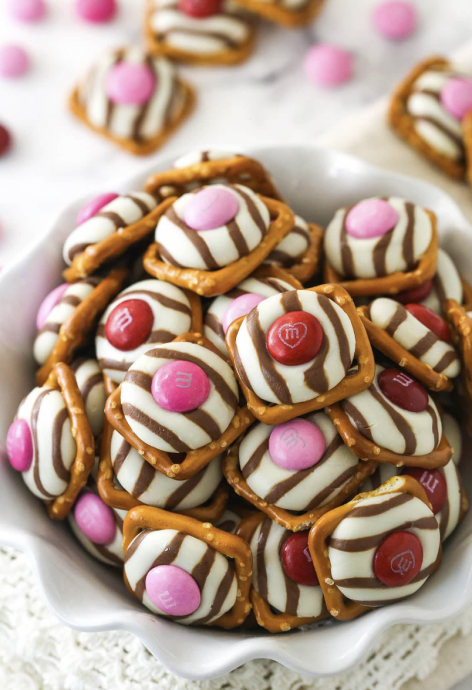 These Pretzel M&M Hugs are festive little chocolate treats! They are easy to make, use only 3 ingredients and you can easily change up the colors for any holiday!
These Pretzel M&M Hugs are such tasty little things. The sweet and salty combination is always a popular one and these are no exception. And it helps that they are super easy to make too. All you need is about 15 minutes and you can make these.
Perhaps one of the best things about this treat is that they are so easy to change up for different holidays. Swap out the color of the M&Ms and you've pretty much got them all covered. And their cute little portable size makes them easy to package up for gifts and perfect for snacking.
Ingredients:
50 square pretzels
50 Hershey's Hugs chocolates, unwrapped
50 M&Ms (chose holiday appropriate color, if desired)