Creamy Basil Chicken Skillet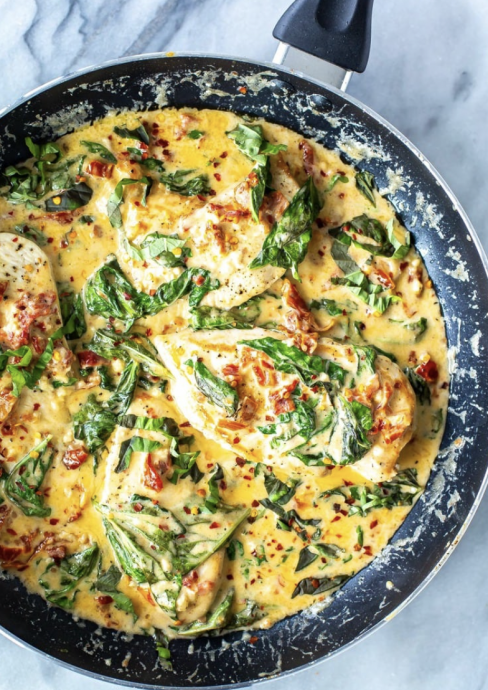 This Creamy Basil Chicken Skillet is an easy one-pan meal that's ready in just 30 minutes with the yummiest basil and parmesan sauce.
This delicious creamy basil chicken is made of chicken cutlets and a creamy basil parmesan sauce. The basil in the sauce adds the perfect amount of flavour to the chicken!
You can freeze this basil chicken recipe for up to 3 months without the broccoli. Use freezer-safe bags or lidded containers and freeze it as one meal or separate it into individual portions.
When you're ready to enjoy, let it defrost in the fridge overnight. Reheat it on the stovetop or in the microwave then serve with fresh broccoli!