Easy Homemade Sofritas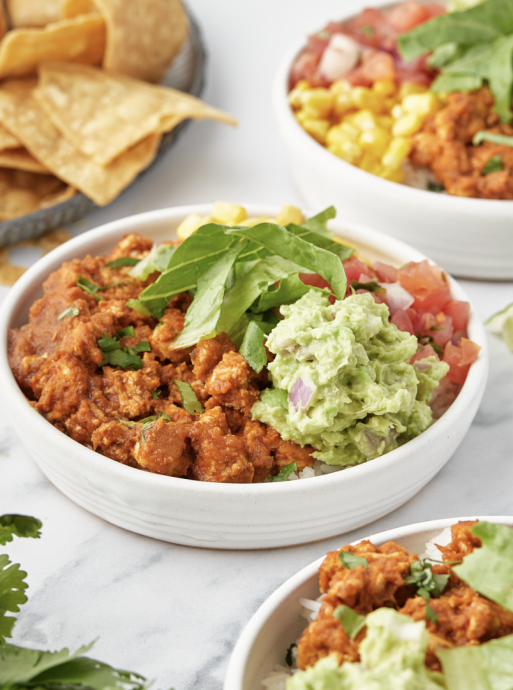 This Easy Homemade Sofritas recipe is the ultimate Chipotle copycat – use this yummy vegan filling in burritos, tacos, or meal prep bowls!
Chipotle's sofritas are made of shredded soy-based tofu that's prepared with lots of yummy spices, chipotles chiles and roasted poblano peppers.
Tofu is a great source of protein. There are 10 grams of protein per serving in this recipe, which is slightly more than Chipotle's version that has 8 grams of protein per serving.
Ingredients:
16 oz block super firm tofu, vaccum packed
4 tbsp avocado oil, divided
1 poblano pepper
3 cloves garlic, peeled
1/2 medium white onion
1 medium green bell pepper, quartered and seeds removed
2 chipotle peppers in adobo sauce
1 tbsp fresh lime juice
2 tbsp tomato paste
2 tsp maple syrup
1 tbsp ground cumin
1 tsp smoked paprika
1 tsp ground coriander
2 tbsp tamari
1 cup vegetable broth
chopped cilantro, optional garnish