Air Fryer Peanut Butter and Jelly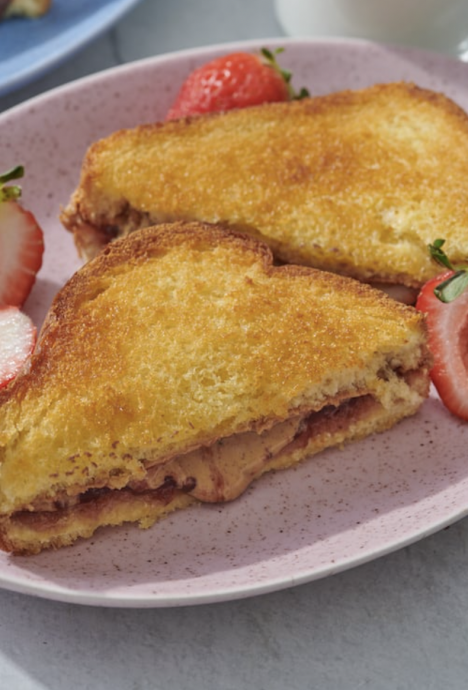 Take a tried and true classic sandwich to the next level! Air Fryer Peanut Butter and Jelly sandwiches are crispy on the outside, warm on the inside and absolutely irresistible.
If there's one thing you might know about me it's that I am in a deeply committed relationship with my air fryer. There's not many things I haven't tried to air fry, but I can't believe how long it took me to air fry a peanut butter and jelly sandwich. It's a classic combination that everyone loves, but something about crispy bread with a warm and gooey center is unreal.
Ingredients:
2 tablespoons peanut butter
2 tablespoons preserves/jam (or nutella)
2 teaspoons unsalted butter, softened
2 slices thick sandwich bread or brioche
1/2 banana, sliced (if desired)