Black Bean Stuffed Sweet Potatoes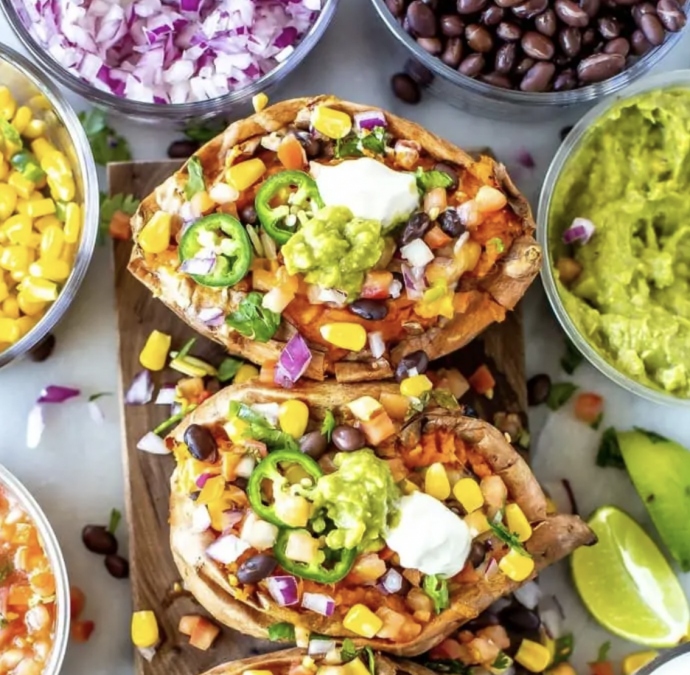 These Stuffed Sweet Potatoes are vegetarian and stuffed with black beans, Monterey jack cheese, guacamole, pico de gallo and jalapenos!
The potatoes are quite filling on their own, and with all of the added toppings, they are truly a completely meal on their own. So, unless you are in the mood for them, no sides are necessary.
Keep leftovers in an airtight container and store in the refrigerator for up to 5 days.
The potatoes can be stored with the beans, cheese, and corn inside, but the other toppings should be kept separate and added just before eating.
Reheat in the microwave for a couple of minutes or in the oven at 350 degrees F until warmed all the way through, usually about 10-15 minutes.
Ingredients:
4 sweet potatoes
1 cup Monterey jack cheese
1 can black beans rinsed and drained
1 cup corn
1 cup pico de gallo
1 cup guacamole
1/2 cup red onion, diced
1 jalapeno pepper, sliced
Cilantro, to serve
Sour cream, to serve
Lime wedges, to serve