The Creamiest Scrambled Eggs (with Goat Cheese)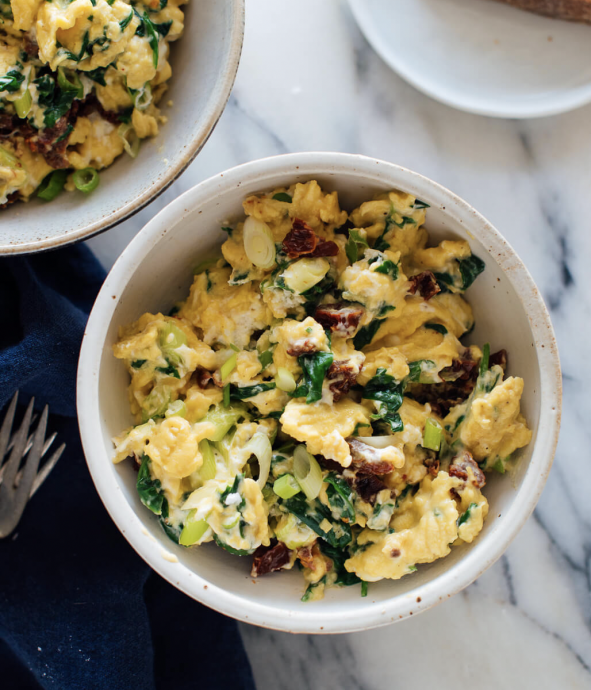 How about eggs for dinner tonight? I'm in love with these creamy scrambled eggs. This is all-season comfort food right here, and an excellent recipe to keep on rotation for busy weeknights. These scrambled eggs will make a great impression at brunch, but they're also simple enough to serve on a regular morning.
If you take nothing more away from this recipe, remember this: Goat cheese in scrambled eggs is a very good idea. It's heavenly. Luxurious. Sophisticated. So easy and delicious, it feels like cheating.
Ingredients:
8 large eggs
⅓ cup whole milk or milk of choice
Pinch of fine sea salt
Freshly ground black pepper
1 tablespoon unsalted butter
3 cups baby spinach, roughly chopped
4 ounces goat cheese, crumbled (about 1 cup)
½ cup chopped green onion, mostly green parts
⅓ cup oil-packed sun-dried tomatoes, rinsed and roughly chopped
Optional, for serving: flaky sea salt for sprinkling on top, toasted whole-grain bread