Banana Coconut Muffins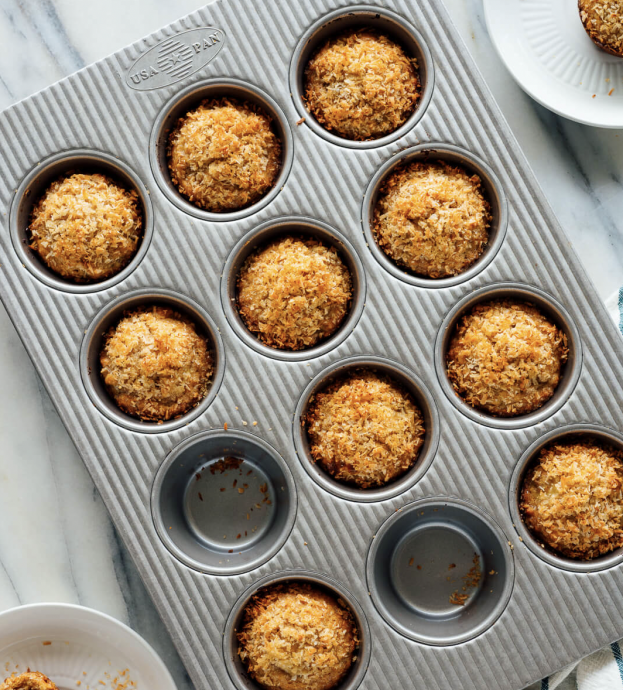 Coconut lovers, this double-coconut banana muffin recipe is for you! I'm confident you'll fall in love with the sweet, bright flavors and contrasting textures in these little treats.
These muffins taste familiar and comforting, given their fluffy, banana-infused insides. They're also fun and tropical, thanks to the shredded coconut you'll find on the inside and on the muffin tops. A little lemon zest brings all the flavors together.
Ingredients:
¾ cup whole wheat pastry flour or white/regular whole wheat flour
½ cup white whole wheat flour or regular whole wheat flour
1 ½ teaspoons baking powder
¼ teaspoon fine sea salt
½ teaspoon lemon zest (the zest from about about ½ medium lemon)
1 cup mashed ripe banana (from about 3 bananas)
½ cup virgin coconut oil, melted
¼ cup honey
1 large egg, preferably at room temperature
1 teaspoon vanilla extract
¾ cup unsweetened shredded coconut, divided
1 tablespoon turbinado (raw) sugar