Chocolate Chip Granola Bars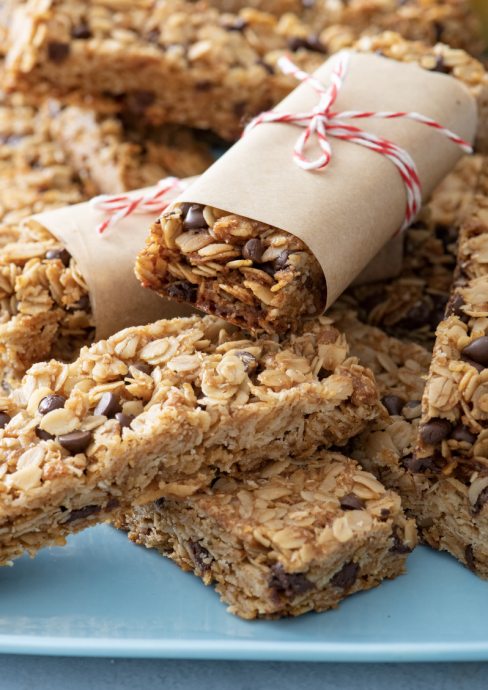 Homemade Chocolate Chip Granola Bars are so easy to make, you'll wonder why you ever bought them in stores. They're super healthy, slightly crunchy with a bit of sweet chocolate in every bite and absolutely delicious!
Don't have whole wheat flour? No worries! You can use any flour you prefer. All purpose, a cup-for-cup gluten free flour or even almond flour will work. I use whole wheat because it has more health benefits than all purpose, but use what you have on hand.
Don't want chocolate chips? If you're hesitant to give your kids chocolate chips in the morning or for snack time, you can easily substitute them with naturally sweet dried fruit like cranberries, cherries or raisins.
Not a fan of coconut? I get it. Sometimes people are just don't love coconut. You can leave it out completely if you want. I will say, you hardly taste it in these, but do what feels best to you.
Ingredients:
4 cups old fashioned oats
1/4 cup whole wheat flour
1/2 cup shredded unsweetened coconut
1/3 cup brown sugar
1 cup chocolate chips (You can substitute raisins or other dried fruit for the chocolate chips.)
1/2 teaspoon kosher salt
1/2 cup vegetable, canola, avocado or other oil of choice
1 teaspoon vanilla extract
1/2 cup honey