Healthy Banana Muffins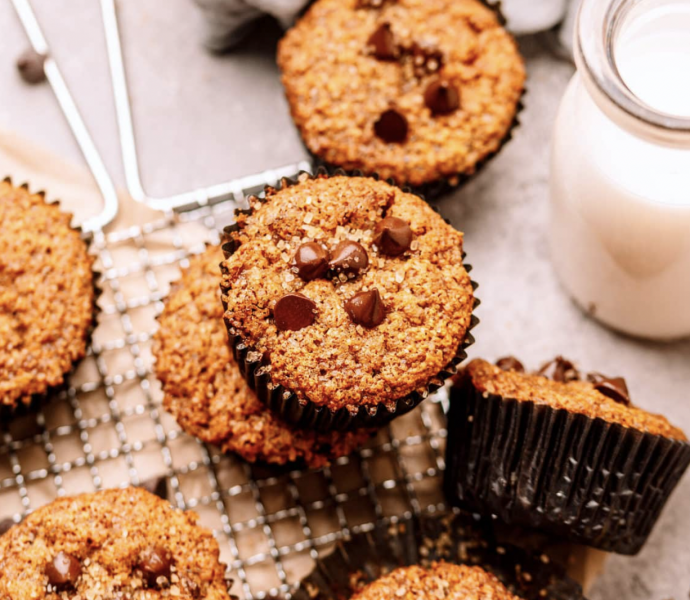 Healthy Banana Muffins- flourless banana muffins that are super moist with lots of banana flavor. They are naturally sweetened with honey and make a great breakfast or snack! The muffins are freezer friendly too! And if you want to add a handful of chocolate chips, I say, go for it!
These Healthy Banana Muffins are a favorite banana muffin recipe at our house. The boys actually have no idea they are healthy because they are SO good!
These are flourless banana muffins. That's right, they are gluten-free banana muffins. No flour is needed because we quickly blend oats in a blender, creating a magical flour!
The bananas keep the muffins super moist and there is no butter involved, only three tablespoons of coconut oil. The muffins are naturally sweetened, there is only the bananas and honey. They have just the right amount of sweetness.
Ingredients:
2 1/4 cups old fashioned oats
1 teaspoon baking soda
1 teaspoon baking powder
1/2 teaspoon ground cinnamon
1/2 teaspoon salt
1 cup mashed bananas, 3 ripe bananas
1/4 cup honey, can use pure maple syrup
1/4 cup unsweetened vanilla almond milk, or milk of choice
3 tablespoons coconut oil, melted and slightly cooled
2 large eggs, at room temperature
2 teaspoons pure vanilla extract
1/3 cup chocolate chips or chopped nuts, optional
1 tablespoon turbinado sugar for sprinkling on muffins, optional