Brown Sugar Ham Glaze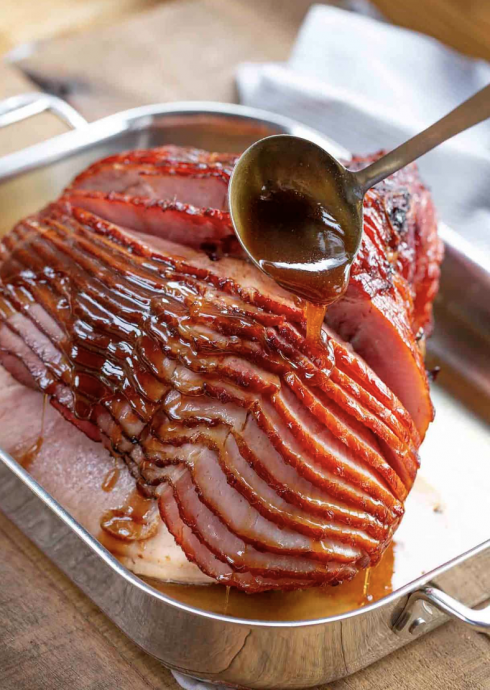 Brown Sugar Ham Glaze made from brown sugar, orange juice, honey, and spices is the PERFECT addition to a holiday ham and only takes 5 minutes to make!
Ham Glaze is sweet and spiced, and absolutely necessary if you want your ham to have the perfect balance of sweet, savory, and shiny. In my house, glazed ham is almost a given when the holidays roll around, and brown sugar glaze has been my go-to add-on for years already.
I usually bake a spiral ham with whole cloves, but this glaze will really work with any baked ham you buy. This recipe is perfect for a baked ham that's about 5-8 pounds, if your ham is bigger consider doubling the recipe.
While the ham is roasting in the oven, be prepared for the house to smell like absolute heaven. Baked ham also makes great leftover ham recipes the next day like sandwiches, ham and eggs, or if you have a bone-in one you can make soup. It's one of those super versatile dinners that you really get your money out of.
Ingredients:
1 cup light brown sugar packed
1/2 cup orange juice
1/2 cup honey
1 teaspoon cinnamon
1/2 teaspoon cloves