Perfect Strawberry Muffins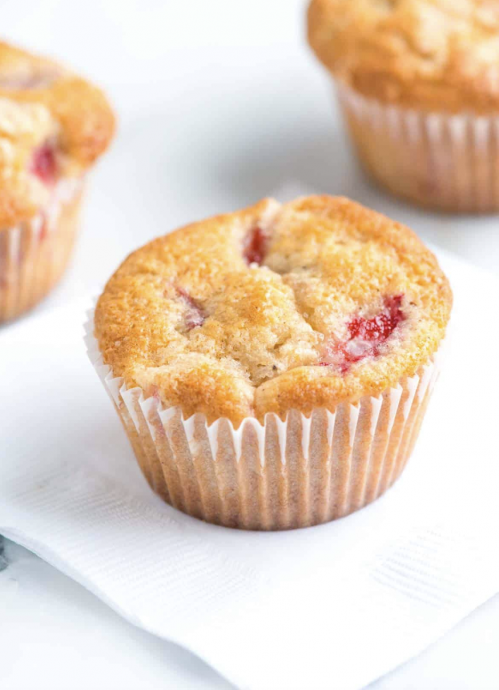 How to make perfect strawberry muffins with a lightly spiced batter and lots of fresh strawberries. These strawberry muffins are quick and straightforward, you can even make them in the morning for breakfast.
If you've been following us for a while, you've probably caught on to our love for muffins. Whenever I feel like baking without the hassle of washing dishes, I turn to muffins (check out our beloved blueberry muffins — they are just as easy).
These delightful strawberry muffins are quick and easy to make. In fact, you can whip them up in the morning and enjoy them for breakfast. They are similar to our vanilla peach muffins, which are equally delicious.
Ingredients:
MUFFINS
1 ½ cups (195 grams) all-purpose flour
3/4 cup (150 grams) granulated sugar
2 teaspoons baking powder
1/4 teaspoon fine sea salt
1/2 teaspoon ground cinnamon
1/4 teaspoon finely ground black pepper
1/3 cup (80 ml) vegetable oil
1 large egg
1/3 to 1/2 cup (80 ml – 120 ml) milk, reduced fat or whole milk are best
1 ½ teaspoons vanilla extract
8 ounces strawberries, hulled and diced, about 1 ¼ cup diced
TOPPING
1 tablespoon granulated sugar
1/4 teaspoon vanilla extract