Vegan Lentil Shepherd's Pie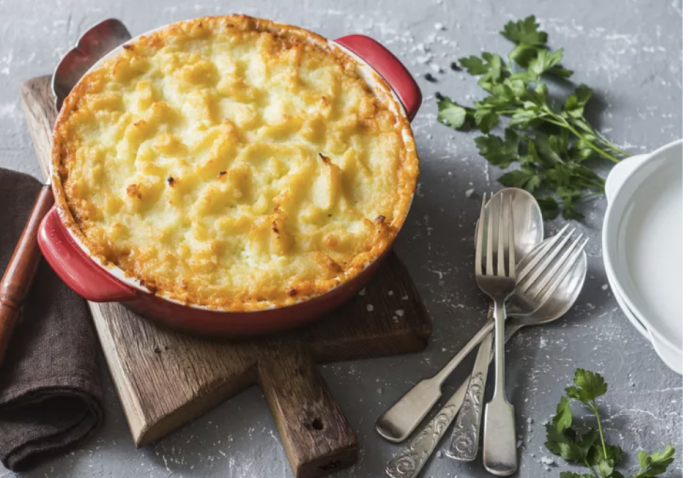 If you're looking for a vegetarian and vegan shepherd's pie recipe, or just want to try a shepherd's pie that is a bit healthier and lower in fat than traditional meat-based shepherd's pies, try this vegetarian, vegan, low-fat, and cholesterol-free recipe which uses lentils instead of meat. Add a bit of seasoning salt, nutritional yeast, or a garlicky spice blend to the mashed potatoes, if you'd like, and give it a light shake of salt and fresh ground pepper just before serving.
Shepherd's pie is an oven-baked dinner casserole, usually of finely minced meat with a few vegetables and topped with a layer of mashed potatoes. Sometimes also called "cottage pie", shepherd's pie is probably more commonly known in the UK than in the U.S., but it makes a great, filling one-dish casserole meal for vegetarians and vegans when prepared without meat.
Seitan would go well in just about any shepherd's pie recipe as a meat replacement, but this version uses lentils instead, so no meat substitute is needed. Also, it's a great way to use up any leftover lentils you might have on hand!
Ingredients:
1/2 pound lentils (cooked and drained)
1 onion (diced)
1/2 tsp. fresh sage (crumbled)
1/2 tsp. garlic (minced)
Pinch of dried oregano
Dash of cayenne pepper
3 large potatoes (cooked)
1/2 to 1 cup of hot soy milk
Vegan margarine (to taste)
1 tsp. salt