Easy Sugar Free Low Carb Keto Peanut Brittle (Gluten Free)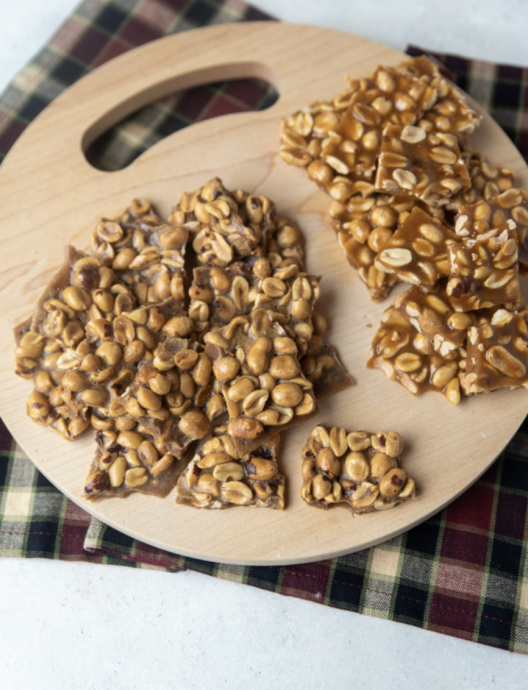 This easy keto peanut brittle recipe tastes like traditional, and has just a few simple ingredients. I've got you covered when it comes to which sugar substitute is best to produce the perfect peanut brittle every time! Just 1 gram net carbs per serving!
The holiday season is often when you see amazing recipes being shared that are often family favorites passed down from generations.
The typical peanut brittle mixture is a very easy recipe that often uses white sugar, corn syrup, butter, vanilla extract and baking soda.
I don't have a peanut brittle recipe passed down from my grandmother, but when I received a beautiful hand-written recipe from Angie's grandmother, I was inspired to get in the kitchen and make a sugar-free, keto, low carb peanut brittle recipe.
Ingredients:
¼ cup salted butter
½ cup Better than Sugar Confectioners or see notes above for options
¼ teaspoon salt
1 teaspoon vanilla extract
1 teaspoon caramel extract or use more vanilla
½ teaspoon vanilla stevia optional
½ teaspoon baking soda
1 cup peanuts roasted, salted or see notes above