Salmon with Strawberry Salsa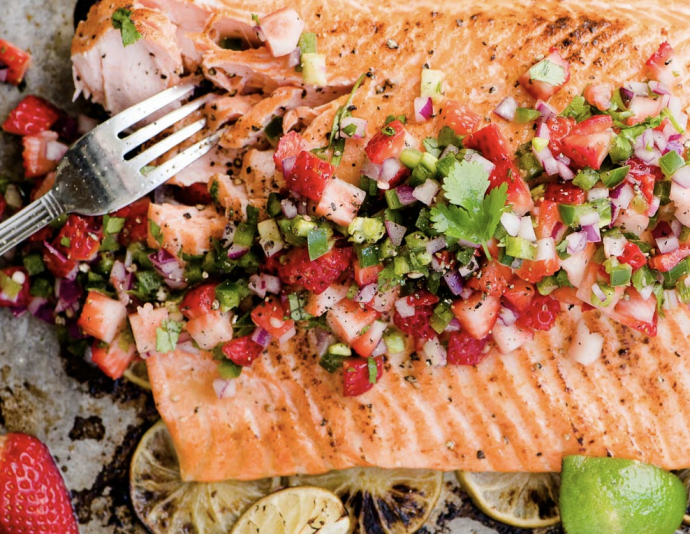 Salmon with Strawberry Salsa is a simple 30 minute meal that never fails to get gasps from the table. Better start practicing your humble face now.
A side of salmon with strawberry salsa is the perfect spring and summer meal ~ on the grill or in the oven, this healthy meal is a match made in heaven! I love the combination of sweet and heat in the salsa, not only how the flavors mingle, but the contrast in temperature between the cool salsa and the hot salmon. It's a lovely and unexpected combination that just works.
Ingredients:
2 lb side of salmon
olive oil
2 limes
salt
SALSA
10 strawberries, finely chopped
1 jalapeño, minced, (use seeds and veins for extra heat, remove them for less heat)
2 thin slices of red onion, minced
1 tsp olive oil
juice of 1 lime
1/4 cup fresh cilantro