Cabbage Lasagna (Low Carb, Keto, Gluten Free)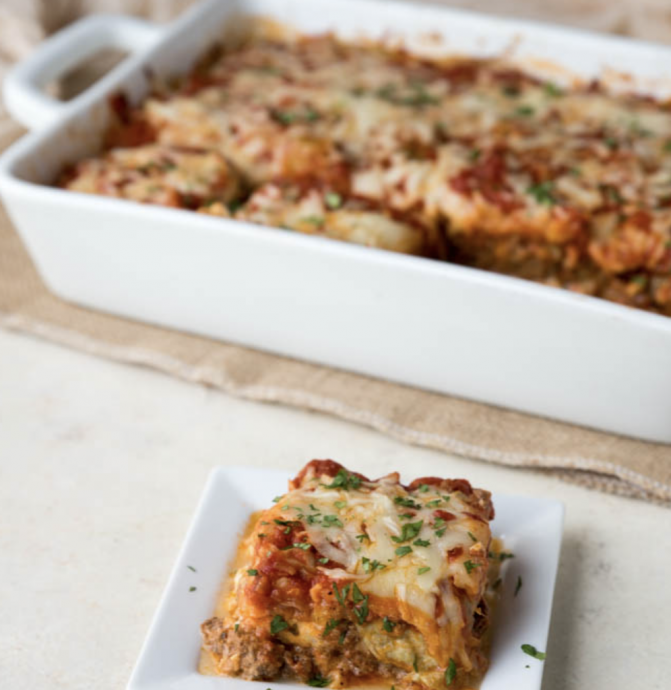 This Easy Cabbage Lasagna is Low Carb, Keto, Grain Free and Gluten Free! It's a delicious Low Carb Lasagna recipe for any night of the week!
This lasagna recipe has no noodles! The noodles are swapped with tender cabbage leaves and it's a pretty awesome replacement even if you don't follow a low carb or keto diet.
Boiling the cabbage helps to soften the leaves and provides just a subtle taste, barely noticeable even if you're not quite a fan of cabbage. It's a large meal so you can enjoy for dinner and have left overs for another day!
This easy cabbage lasagna recipe will win the whole family over. My kids loved it and they really didn't even miss the lasagna noodles. I adapted my Zucchini Lasagna recipe and my hubby actually likes this Cabbage Lasagna even better!
Ingredients:
1 pound green cabbage
2 pounds grass fed ground beef
1 tablespoon avocado oil
1 clove garlic minced
½ teaspoon salt
½ teaspoon pepper
2 cups marinara sauce divided
16 ounces ricotta cheese
2 cup mozzarella shredded, divided
2 eggs
½ teaspoon dried parsley
1 teaspoon dried basil
½ teaspoon oregano
½ teaspoon onion powder
½ teaspoon garlic powder
½ teaspoon salt
¼ teaspoon crushed red pepper
⅓ cup parmesan cheese grated