Sour Cream Steak Enchiladas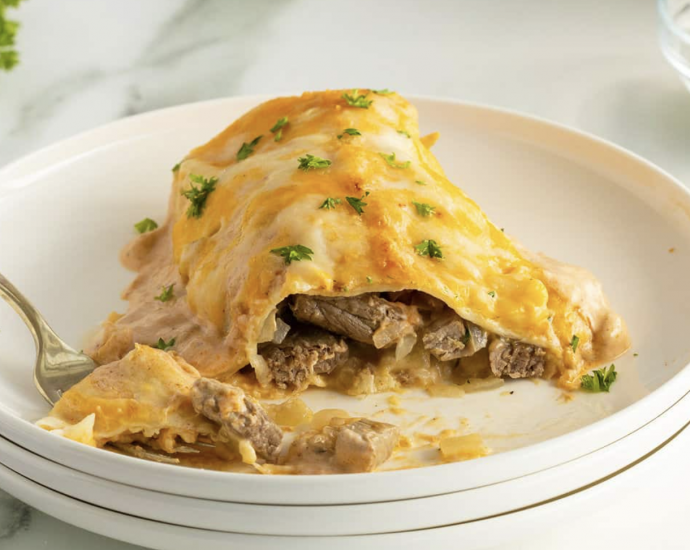 Enchiladas don't have to just be something you order at your local Mexican restaurant. Thanks to this simple recipe, you can make some delicious, cheesy enchiladas quickly, and they'll probably be even better than the restaurant versions!
Enchiladas are one of the sauciest and most accessible Mexican dishes there is. Basically, a burrito smothered in sauce, enchiladas should be filled with spicy, tangy, and savory meats and drenched in a rich tomato and chili sauce.
While there is always the worry about making something inauthentic, there are actually a whole lot of ways to make enchiladas that use cheap and easy ingredients that are still perfectly authentic.
So long as you use way too much sour cream and some good strip loin steak that you would be happy to eat all on its own, these enchiladas will turn out amazing no matter what enchilada sauce you use.
Ingredients:
2 1 inch thick strip loin steak, fat trimmed and cut into small slices against the grain
1 tablespoon canola oil
1 large white onion diced finely
salt and pepper
4 large wheat tortillas
1 cup of your favorite enchilada sauce
1 cup of sour cream
1 tablespoon cornstarch
1 4 0z can of green chiles
3-4 cups of Mexican cheese blend