Sausage Balls Recipe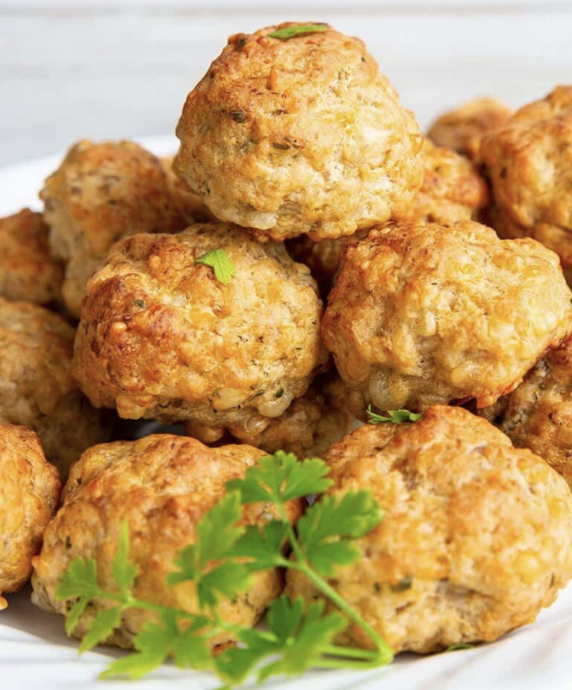 If you're looking for a crowd-pleasing appetizer or a delicious addition to your breakfast spread, Sausage Balls are a perfect choice. These savory bites are packed with flavor and are incredibly easy to make.
The combination of ground sausage, cheese, and a few pantry staples creates a delightful blend of savory and cheesy goodness. Sausage balls are a classic recipe that has been enjoyed for generations and is loved by both kids and adults alike.
With just a handful of ingredients and a quick baking time, you can whip up a batch of these tasty treats in no time. They make a great finger food for parties, potlucks, or any occasion where you want to impress your guests.
Ingredients:
1 pound sharp Cheddar cheese shredded
1 pound ground pork sausage
2 cups biscuit baking mix
1 tablespoon freeze dried chives ( optional)
1/4 cup milk (if needed)