Trader Joe's Sun-Dried Tomato Focaccia Turkey Sandwich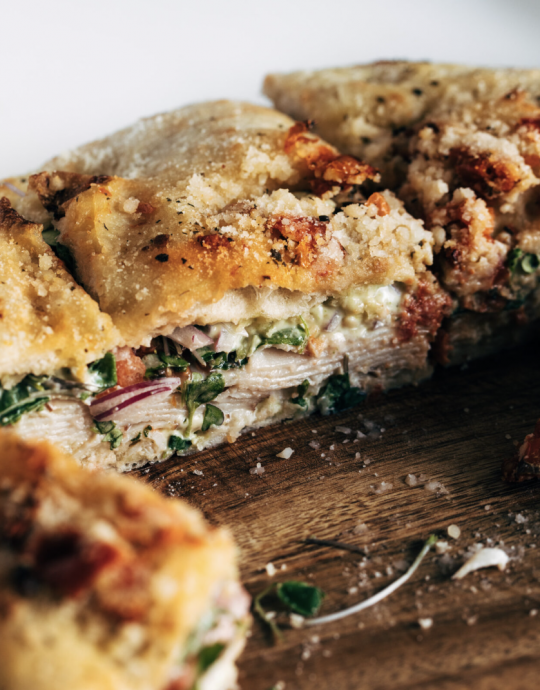 Elevate your sandwich game with this delectable Sun-Dried Tomato Focaccia Turkey Sandwich. Packed with flavorful ingredients and served on freshly baked focaccia bread, this delightful creation is a true taste sensation.
Layer your favorite sandwich ingredients on the sun-dried tomato focaccia bread, creating a mouthwatering combination that's bursting with colors and flavors. The rich taste of the sun-dried tomatoes in the bread perfectly complements the savory turkey and the freshness of the vegetables. A smear of pesto sauce adds a delightful zing, while a drizzle of balsamic glaze can take this sandwich to the next level. It's a gourmet treat that's easy to make and will satisfy your cravings any time of day.
Ingredients:
1 loaf of Trader Joe's sun-dried tomato focaccia
one 7-ounce package deli turkey
1 large tomato, thinly sliced
one handful of greens – sprouts, microgreens, spinach, etc.
a few pieces of thinly sliced red onion
1/4 cup mayo
1/4 cup pesto (I like the Costco brand pesto)