Creamy Bacon Cheeseburger Dip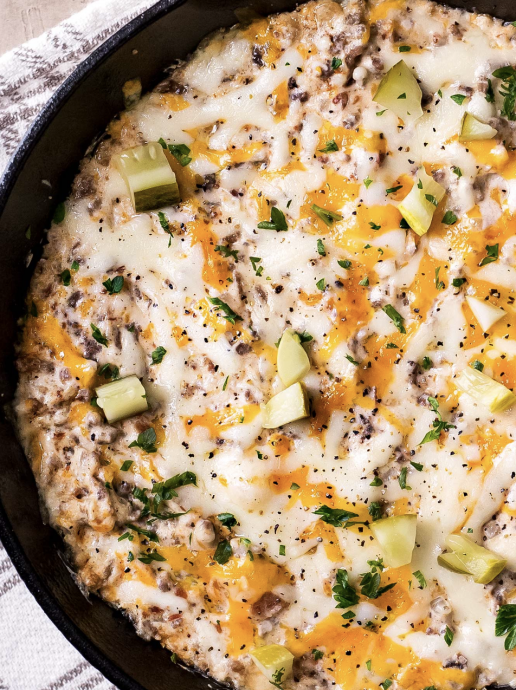 Creamy Bacon Cheeseburger Dip is an indulgent and flavorful appetizer that combines all the classic flavors of a cheeseburger in one delicious dip. This crowd-pleasing dish is perfect for parties, game days, or any gathering where you want to impress your guests with a tasty and comforting treat.
The star of this dip is the creamy and cheesy base, which is loaded with ground beef, crispy bacon, and a medley of spices that recreate the essence of a juicy cheeseburger. The combination of melted cheese, savory beef, and smoky bacon creates a heavenly taste that will have everyone coming back for more.
To add a touch of freshness and crunch, diced tomatoes, onions, and pickles are mixed into the creamy dip. These vibrant ingredients not only enhance the flavors but also provide a pleasant contrast in texture.
Ingredients:
1-2 Tbsp olive oil
1 yellow onion, diced
1/2 lb. ground beef (I used 80/20)
7 slices bacon
8 oz cream cheese, softened
3/4 cup shredded Monterey Jack cheese
3/4 cup shredded cheddar cheese
1 Tbsp Worcestershire sauce
1 tsp garlic powder
kosher salt and black pepper, to taste
diced dill pickles, for garnish
minced fresh parsley, for garnish (optional)