Spiced Peach Muffins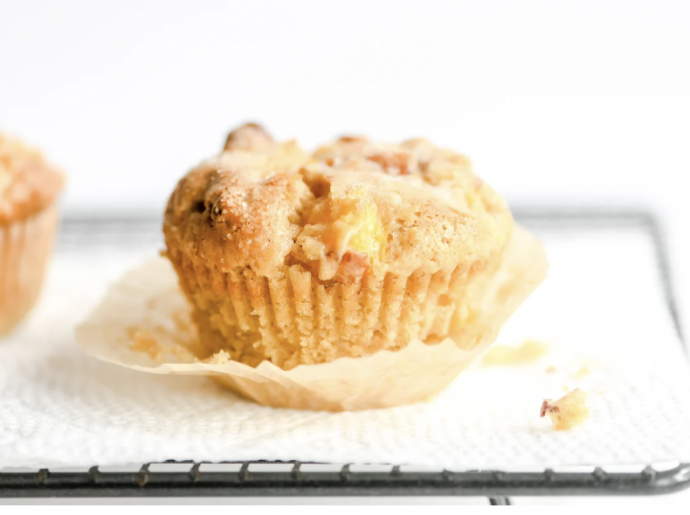 Spiced peach muffins straddle the delicious culinary line between summer and fall. Juicy nuggets of fresh peach mingle with fall spices in these warm and cozy muffins.
Introducing the delightful fusion of warm spices and juicy peaches in our Spiced Peach Muffins. This recipe is a perfect embodiment of comfort and flavor, offering a delightful treat for your taste buds. The aromatic blend of cinnamon, nutmeg, and ginger creates a cozy sensation, while the sweet and tangy peaches infuse each bite with a burst of freshness. Whether enjoyed as a morning indulgence or an afternoon pick-me-up, these muffins are a celebration of seasonal goodness that will leave you craving more. Join us on a culinary journey as we dive into the recipe for these moist and fragrant Spiced Peach Muffins that are sure to become a favorite in your baking repertoire.
Ingredients:
2 large eggs
1/2 cup neutral vegetable oil like canola
3/4 cup brown sugar, packed (I used light brown sugar, you can use dark brown if you like.)
3/4 cup cultured buttermilk
1 tsp vanilla extract
2 tsp baking powder
1/2 tsp baking soda
1/2 tsp salt
1/2 tsp cinnamon
1/4 tsp allspice
1/4 tsp nutmeg
2 cups all purpose flour
2 ripe peaches, diced (don't peel)
1/2 cup chopped walnuts