Pickled Strawberries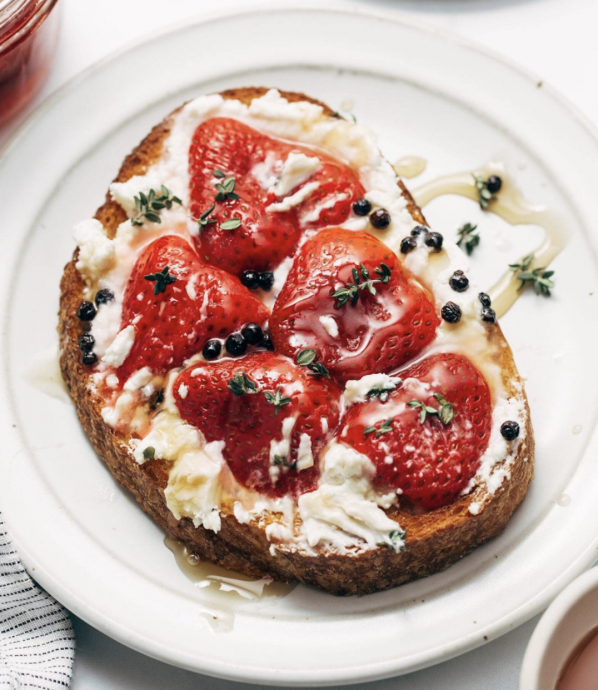 Pickled strawberries are my love of the moment. It's the end of May, the weather feels like summer, school and activity programs are wrapping up, and my interest in making a proper dinner is at an all-time low.
Enter: these delightful little pops of sweet vinegar-soaked strawberries, smushed gently onto grilled sourdough smeared with goat cheese, and finished with thyme and honey, and keeping us full and happy long enough to lounge around outside and enjoy the summer evening for a couple more hours.
I debated including this recipe in the SOS Series – we usually do dinner recipes in this series, and this one initially looks and feels more like an appetizer or a snack.
Ingredients:
For the Pickled Strawberries:
1 1/2 cups halved strawberries (enough to fill a jar)
1/3 cup white balsamic vinegar
1 tablespoon sugar
pinch of salt
1 tablespoon peppercorns
water to fill the rest of the jar
For Toasts:
6–7 slices sourdough
one or two 4-ounce packages goat cheese
some thyme leaves
a honey drizzle
pinch of salt