Summer Tomato Salad with Goat Cheese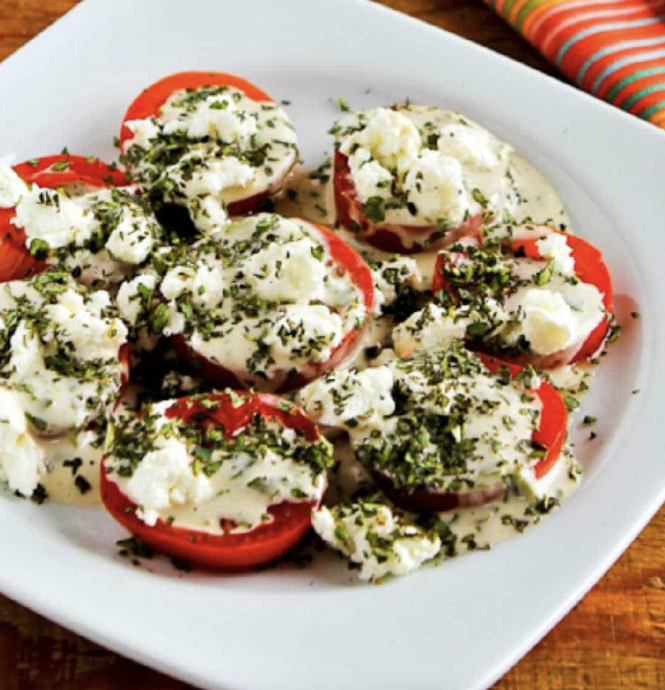 Summer Tomato Salad with Goat Cheese has loads of flavor from the Basil Vinaigrette and fresh herbs, and this is a salad I've loved for years! And when it's summer this favorite tomato salad will be on repeat at my house!
As long as you have fresh tomatoes and goat cheese, there are several ways I've found to enjoy this salad. Of course I love the salad when I have plenty of fresh chopped basil from the garden to make the basil vinaigrette!
But if you don't have fresh basil, I've even used store-bought basil pesto with vinaigrette dressing to make a dressing for this perfect summer tomato salad, and itwas still amazing. And of course, fresh basil and fresh herbs sprinkled on top will make the salad even better!
Ingredients:
3 thickly sliced tomatoes
2 T crumbled goat cheese (see notes)
2 T basil vinaigrette (see options below)
2 tsp. chopped fresh herbs (use basil, Italian oregano, Greek oregano, marjoram, thyme, chives, or other fresh herbs of your choice)
sea salt and fresh ground black pepper if desired