Lemon Poppyseed Zucchini Muffins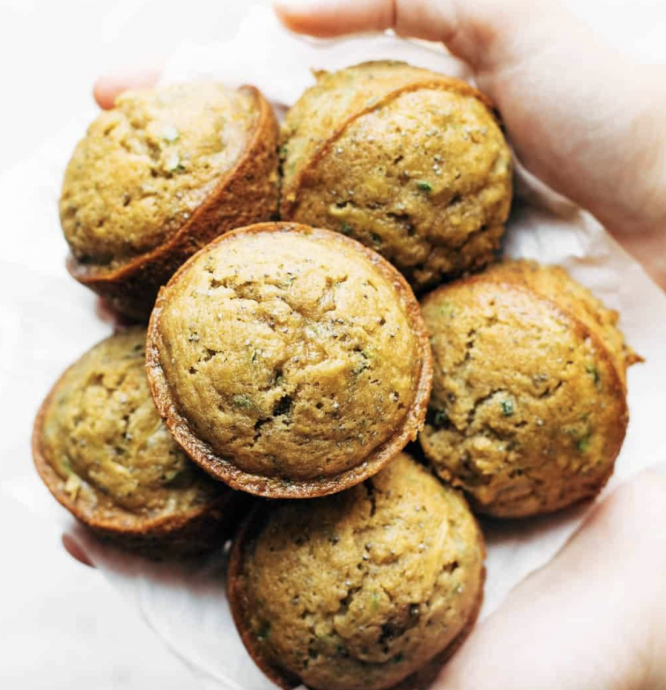 These Lemon Poppyseed Zucchini Muffins are the BEST! Lemony and bright and made with simple ingredients like zucchini, olive oil, flour, and sugar. Love these!
These zucchini muffins are my idea of textural perfection. They are beautifully puffy, but not overly fluffy on the inside. Can we appreciate the difference here? The zucchini keeps things moist, as does the olive oil (!!!), and the brown sugar gets a little extra caramely so you have that barely-sticky browned crown of a muffin ridge, and then you get just the slightest textural interest from flecks of lemon zest and crunchy poppyseeds. That balance between dense, sticky, and rounded puffy top is just pure magic.
Ingredients:
1 1/2 cups grated zucchini (1 medium size)
1 cup brown sugar (loosely packed)
1/2 cup olive oil (mild tasting)
grated zest of a lemon
1 teaspoons vanilla extract
1 large egg
1 cup all-purpose flour
1/2 teaspoon salt
1/2 teaspoon baking powder
1/4 teaspoon baking soda
1 tablespoon poppy seeds