Peanut Butter Sheet Cake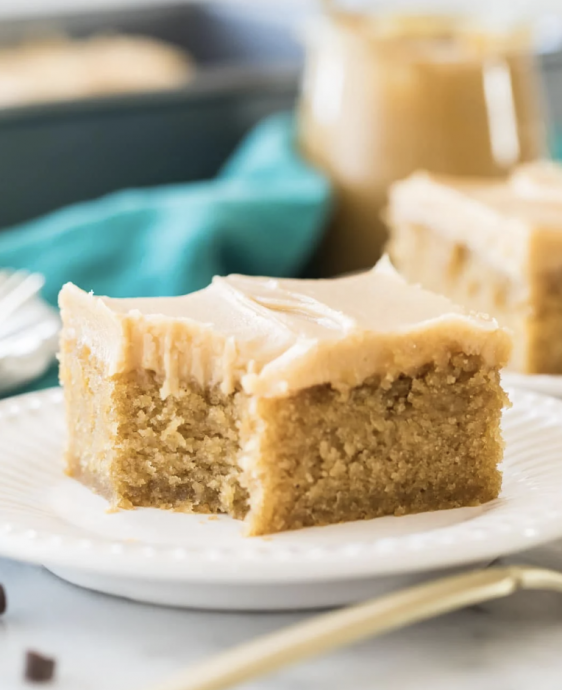 This Peanut Butter Sheet Cake takes less than an hour to make from start to finish. It's topped with a fudgy, candied peanut butter icing that's out-of-this-worldamazing!
This cake has a balanced peanut butter flavor that's prominent without being too overwhelming. My favorite part is the frosting though…it's like a candied peanut butter fudge topping! It's super rich (so we use just the right amount) and pairs beautifully with the texture of the cake.
I think you're really going to love this one, so let's dive right in!
Ingredients
Sheet Cake
2 cups (250 g) all-purpose flour
1 cup (200 g) granulated sugar
¾ cups (150 g) light brown sugar firmly packed
¾ teaspoon baking soda
¾ teaspoon salt
1 cup (237 ml) water
¾ cup (177 g) unsalted butter cut into pieces
¼ cup (60 g) canola or vegetable oil
½ cup (145 g) creamy peanut butter
½ cup (118 ml) buttermilk
2 large eggs room temperature preferred
1 ½ teaspoons vanilla extract
Fudgy Peanut Butter Frosting
4 cups (500 g) powdered sugar
½ cup (118 ml) buttermilk
10 Tablespoons (150 g) unsalted butter cut into pieces
⅔ cup (165 g) creamy peanut butter
¼ heaping teaspoon salt
1 teaspoon vanilla extract