Pizza Chicken – One Pan, 5 Ingredients!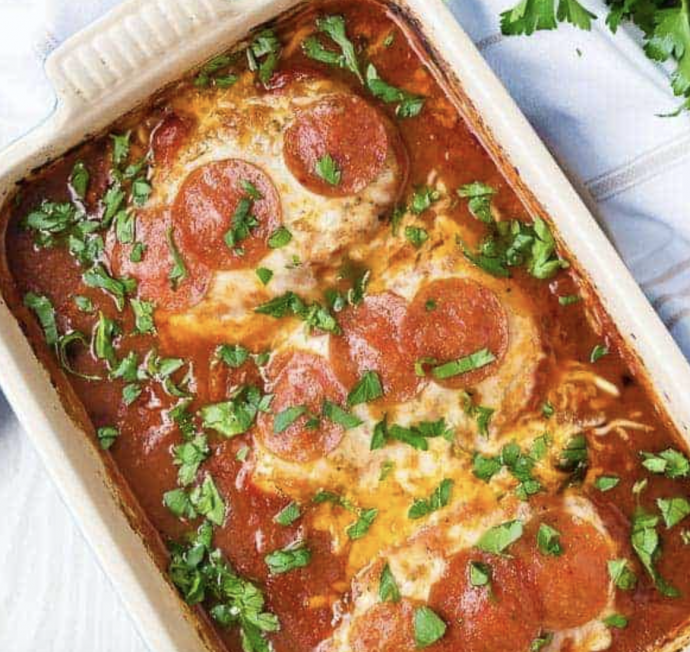 This easy five ingredient, one-pan pizza chicken is a weeknight lifesaver. It's a crowd-pleasing dinner!
I know pizza and healthy eating aren't exactly synonymous but I've never been one to follow the trends. Well, sometimes I follow trends but I'm usually at least six months behind the curve.
I do, however, believe in balance and today that balance appears in the form of dressing up a chicken breast and making it taste like pizza.
Ingredients:
1 can (14.5 oz.) diced tomatoes
1 jar (14 oz.) pizza sauce
2 pounds boneless skinless chicken breasts (more or less is fine)
¼ teaspoon kosher salt
½ teaspoon ground black pepper
3 tablespoons shredded mozzarella cheese, or more to taste
9-12 slices pepperoni
Fresh basil or parsley for garnish, optional