Pumpkin Mac and Cheese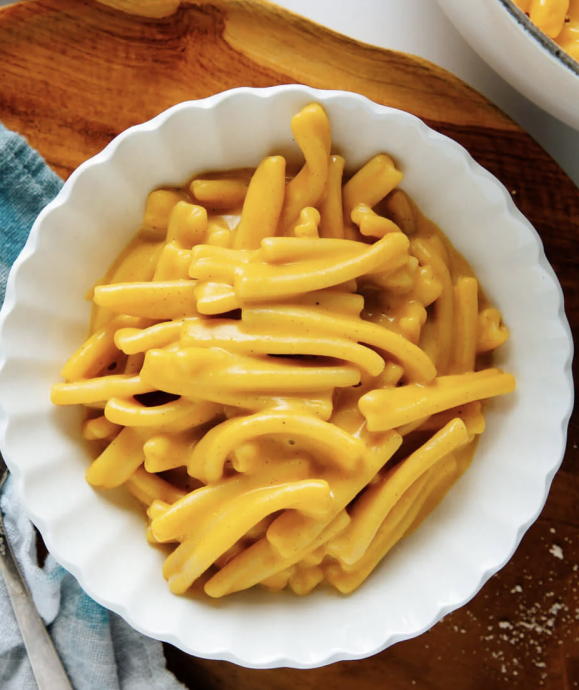 This creamy pumpkin mac and cheese recipe comes together in one pot. It's really quite easy to make. You don't even drain the pasta cooking water.
Thanks to the pumpkin, this dish is extra creamy, golden and flavorful. Naturally, it's lighter than your typical homemade mac and cheese. On cool fall evenings, this mac and cheese will warm you up without putting you to sleep.
This easy autumnal pasta recipe will delight the whole family. Leftovers reheat well for the next few days, and even freeze well enough for our toddler's future meals.
Ingredients:
2 tablespoons unsalted butter
1 ½ teaspoons pumpkin spice blend*
1 ½ teaspoons garlic powder
1 ½ teaspoons onion powder
1 can (15 ounces) pumpkin purée (not pumpkin pie filling)
1 pound short-cut pasta (pipe regate, macaroni noodles, casarecce, cavatelli, fusilli)
5 cups water
1 teaspoon fine salt, to taste
4 ounces cream cheese, cubed
8 ounces shredded sharp cheddar cheese
½ cup (2 ounces) finely grated Parmesan cheese, plus more for serving