Tuna noodle casserole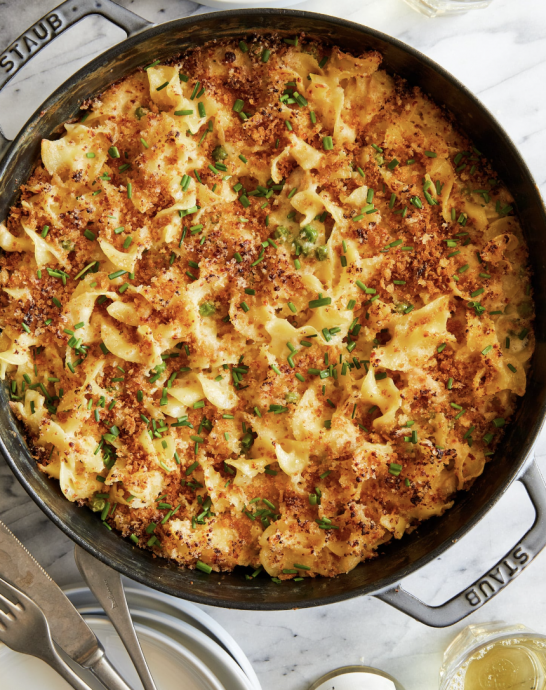 Classic tuna noodle casserole! So cozy, so so creamy. Made with canned tuna, egg noodles and a crispy Panko topping!
Not all tuna casseroles were created equal. This one for example is extra creamy, wonderfully cheesy, and completely made from scratch (no canned soup here). Not to mention, the crispiest Panko topping, my favorite part about this recipe. Every bite has that creamy pasta goodness with that extra lemony Parmesan-Panko crunch right on top.
Ingredients
10 ounces wide egg noodles, about 4 1/2 cups
3 tablespoons unsalted butter
3 cloves garlic, minced
2 large shallots, diced
2 tablespoons all-purpose flour
3 ½ cups half and half
2 teaspoons Dijon mustard
8 ounces shredded sharp white cheddar cheese, about 2 cups
3 (5-ounce) cans tuna in water, drained
1 cup frozen green peas, rinsed
Kosher salt and freshly ground black pepper, to taste
2 tablespoons chopped fresh chives
FOR THE PANKO MIXTURE
⅓ cup Panko*
⅓ cup freshly grated Parmesan
1 tablespoon lemon zest
1 tablespoon olive oil