Apple Pork Chops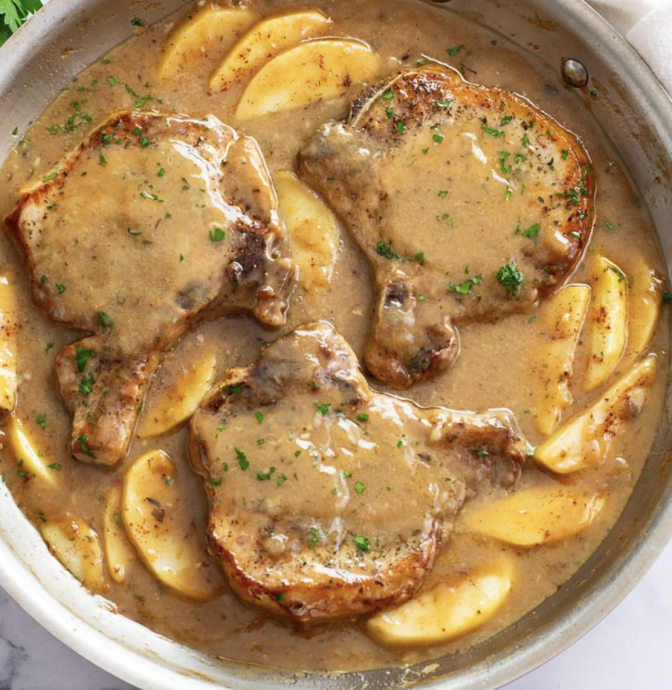 These Apple Pork Chops are smothered in a sweet and savory sauce with freshly cooked apple slices! This recipe is easy to make in a single skillet and has the best flavor!
Ingredients:
4 pork chops, see notes
Salt/Pepper
1 teaspoon Italian seasoning
1-2 tablespoons olive oil
½ cup dry white wine
2 tablespoons butter
3 cloves garlic, minced
1 apple, sliced. See notes.
Sauce
2 cups chicken broth
3 tablespoons cornstarch
½ chicken bouillon cube
2 tablespoons honey
1 tablespoon balsamic vinegar
1 teaspoon brown sugar
½ teaspoon EACH: dried thyme, dried oregano, mustard powder, onion powder, parsley
¼ teaspoon EACH: ground sage, cinnamon
1 pinch nutmeg, no more than a small pinch