Buffalo Chicken Mac and Cheese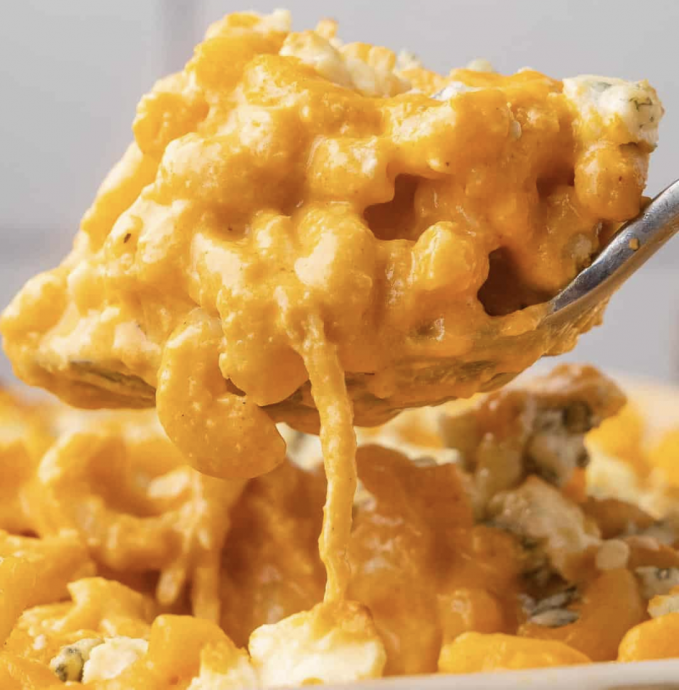 This buffalo chicken mac and cheese combines the ultra creaminess of mac and cheese, with all of your favorite flavors of buffalo chicken dip. It's the ultimate comfort food that comes together with minimal ingredients, and can easily be prepped ahead!
Mac and cheese has a special place in our hearts, especially for kids. But why should the little ones have all the fun? This Buffalo Chicken Mac and Cheese takes the beloved comfort of mac and cheese and elevates it to a grown-up level by infusing it with the flavors of classic buffalo chicken dip. It's a mouthwatering combination of gooey, creamy, and spicy goodness, perfect for game day, a weeknight family dinner, or anytime you're craving something deliciously comforting.
Ingredients:
1 lb. dried elbow macaroni
2 Tbsp unsalted butter
2 Tbsp all-purpose flour
1/2 tsp kosher salt
1/4 tsp black pepper
2 cups whole milk
1 cup buffalo wing sauce
3 - 4 cups shredded sharp cheddar cheese
1 lb. (2 - 3 cups) cooked and shredded chicken (we like to use a rotisserie chicken)
1/2 cup ranch dressing
1/3 cup blue cheese crumbles