Grilled Eggplant (or Roasted)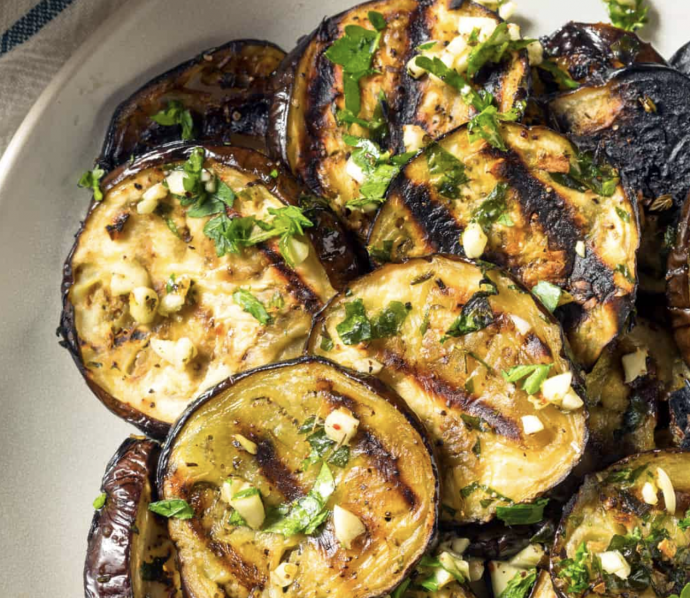 Eggplants are in season, and they're growing in abundance. If you're looking for a delicious and versatile way to put them to good use, you're in the right place. Our Grilled Eggplant recipe, which can also be prepared by roasting, will become your go-to whenever you have fresh eggplants on hand. This delectable dish is a flavorful side and a key ingredient for various culinary creations. In this tutorial, we'll guide you through grilling eggplant, roasting eggplant, and even frying it, all with mouthwatering results.
Why Grilled Eggplant?
Our Grilled Eggplant is a symphony of flavors. We generously coat it with a simple blend of olive oil, garlic, herbs, salt, and pepper, and then grill or roast it to perfection. Not only is this grilled eggplant delicious, but it's also incredibly versatile. It's not just a side dish; it can be a star ingredient in various dishes and appetizers.
Ingredients:
1 large eggplant or 2 medium eggplants (choose one that is longer than it is wide for smaller diameter slices)
sea salt or kosher salt
1/3 cup extra virgin olive oil , plus more as needed
3 cloves garlic
1 tablespoon chopped fresh herb of choice (thyme, oregano, basil, rosemary, etc)
1/2 teaspoon freshly ground black pepper