Chimichurri Chickpeas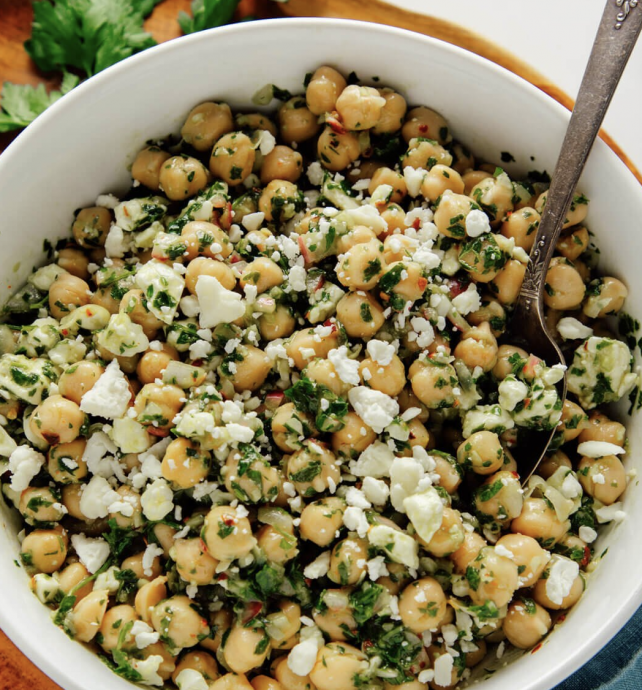 Get ready for a zesty and bold flavor adventure with these chimichurri chickpeas! This delightful dish features tender chickpeas, crumbled feta cheese, and a homemade chimichurri sauce that's full of life. The best part? You can whip it up in about fifteen minutes, making it a perfect go-to meal or side dish.
Ingredients:
Chimichurri Sauce:
Fresh parsley
Garlic
Red onion
Red pepper flakes
Red wine vinegar
Olive oil
Chickpea Dish:
Canned chickpeas or cooked chickpeas
Homemade chimichurri sauce
Crumbled feta cheese
About the Dish:
Chimichurri sauce originates from Argentina and is typically paired with steak, but its lively, herb-infused flavors are incredibly versatile. This sauce combines fresh parsley, garlic, red onion, red pepper flakes, red wine vinegar, and olive oil. The preparation is made quick and easy by using a food processor, ensuring that you can enjoy the flavors without the wait.