Carrot Cake Oatmeal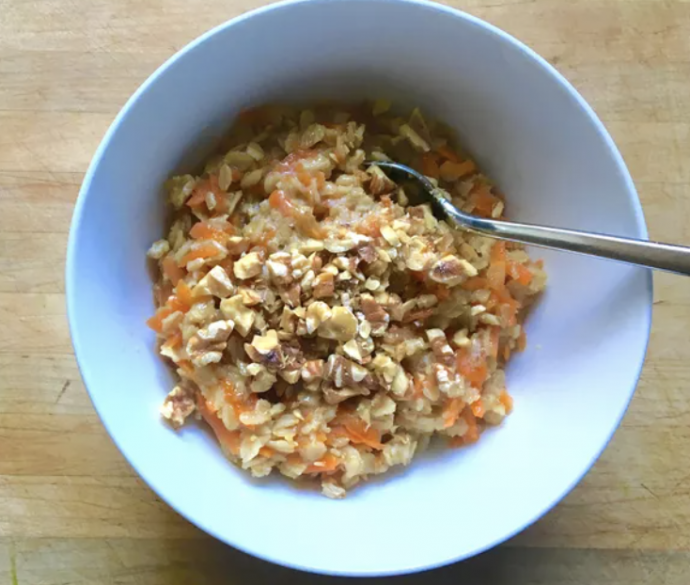 All the flavors of carrot cake—cinnamon, brown sugar, walnuts—along with the sweet, vitamin-rich orange of carrots, make this a whole new way to dig into breakfast. It's the tastiest, sweetest way to get an entire serving of vegetables in at the beginning of the day. And while it may sound a little unusual, it's really just a slight building on the traditional flavors of breakfast oatmeal porridge, so often sweetened with brown sugar. Grating the carrot and cooking it until tender softens its flavor and highlights its sweetness, making it a most welcome addition to sweet oatmeal, at least for those of us who love carrot cake.
Double, triple, or quadruple this recipe as needed for the number of breakfast-eaters at your table.
This recipe is ripe for variations—see a few ideas at the end of the recipe, including one idea for having frosting on your breakfast.
Ingredients
1 medium carrot
1 pinch kosher salt
1/2 cup rolled oats
1/4 teaspoon pure vanilla extract
1/8 teaspoon ground cinnamon
1 tablespoon raisins, optional
1 tablespoon brown sugar, more to taste
1 tablespoon unsalted butter, more to taste
2 tablespoons walnuts, toasted and coarsely chopped