Super Easy Cajun Fries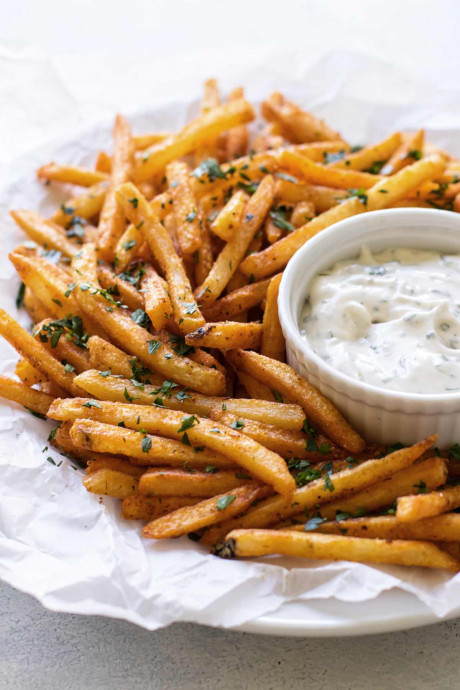 If you need a super easy appetizer or snack these Cajun fries are the answer. Three ingredients, ten minutes of prep time, and 20 minutes of baking time. They come out of the oven hot and crispy with a delicious garlicky and smoky seasoning.
Hot and crispy fries flavored with a smoky, garlicky seasoning that takes all of ten minutes to prep is my ideal snack. I like to use the thin-cut style, but feel free to use your favorite French fry. Crinkle cut, steak fries, curly ones… there are many choices. You'll also need some olive oil and Cajun seasoning. You might need some salt, too, but it depends on how salty yours are out of the package and how much salt is in your Cajun seasoning. I recommend waiting to add extra salt until after they are done. You can do a taste test first and then add extra if they need it. Ready for this? Place the frozen fries in a large bowl. Drizzle the olive oil over the top and toss them together. Add the seasoning, toss again, and then spread them in an even layer on a baking sheet. Bake them until they're hot and crispy. Serve them with your favorite dipping sauce – I've included a simple recipe in the card for a herb mayo sauce that I think works really well.
Ingredients:
French Fries
20 ounces thin-style frozen French fries
1 tablespoon olive oil
2 teaspoons Cajun seasoning
Kosher salt, optional
Dipping Sauce
1/2 cup mayonnaise
Juice of one small lemon
1 tablespoon chopped fresh parsley