Cheesy Cheddar Bacon Bombs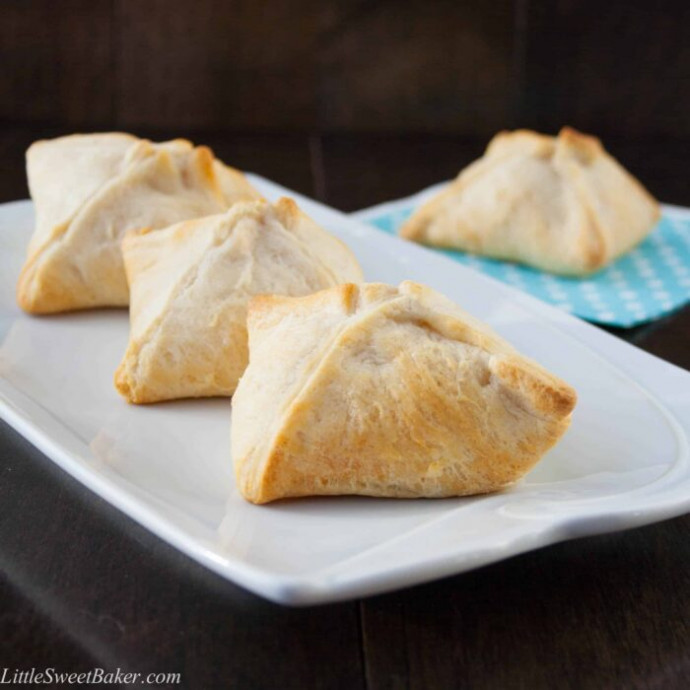 This savory appetizer has a creamy, cheesy, and smoky bacon filling surrounded by a buttery puff pastry. It's made with only 5-ingredients and is um um good. All you need for this recipe is one package of Pillsbury crescent rolls, half a block of cream cheese, 4 strips of cooked and diced bacon, and one green onion stalk.
You mix everything together, spoon it onto the pastry dough, fold up the corners, pinch the seams together, and bake for 8-10 minutes. What you get is a soft, cheesy, smoky, salty, little bites of heaven. This recipe makes 8 pieces, so feel free to double or triple the recipe depending on the number of people you are serving. Now, the most important thing is to enjoy these babies warm because nothing beats melty cheese, am I right?
Ingredients:
1 pkg Pillsbury crescent roll
half a block of cream cheese, softened
4 strips of cooked and diced bacon
1 chopped green onion stalk
1/4 cup shredded cheddar cheese